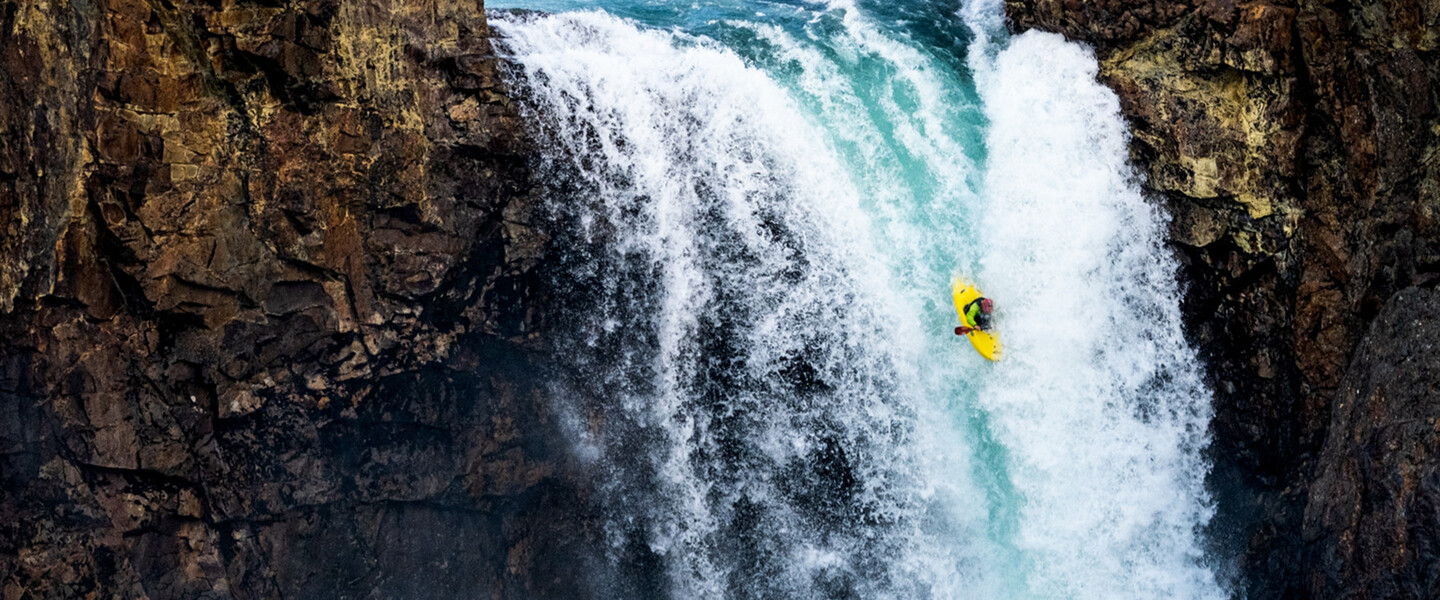 Banff 2023 Extended
Streaming only
Look forward to a unique adventure vacation on Baffin Island, an expedition to Pakistan and learn how a biologist wants to save desert tortoises in the Mojave Desert. Also, hiking, climbing and highlining.
The films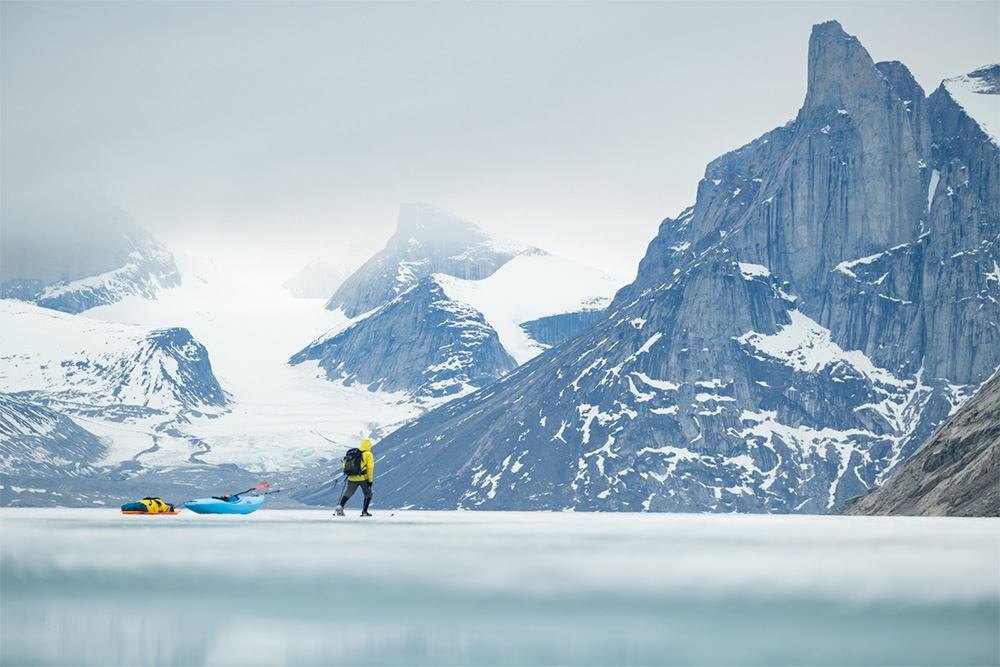 A BAFFIN VACATION
Adventurers Sarah McNair-Landry and Erik Boomer reveal the fantastic opportunities Baffin Island in Canada's far north has to offer as a vacation destination—provided you love the outdoors and adventure!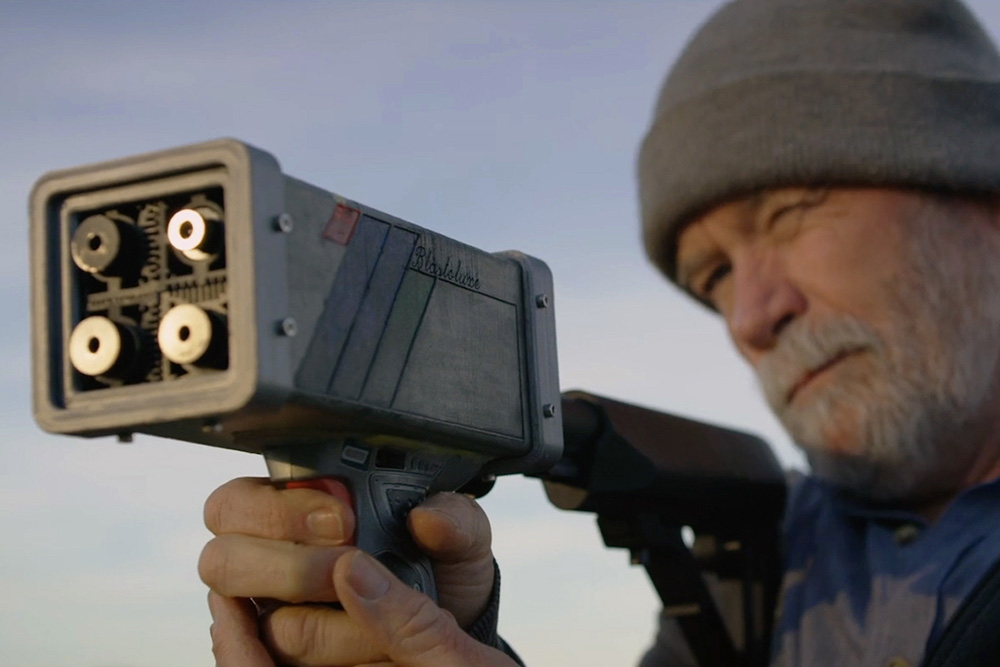 ECO-HACK!
Biologist Tim Shields is fighting to save the tortoise population in the Mojave Desert from extinction by deploying specialized drones, laser cannons, and exploding dummy tortoise shells.
DOO SAR: A KARAKORUM SKI EXPEDITION
Andrzej Bargiel travels to Pakistan with his team to climb and ski down the 6,069-meter Laila Peak. Considered one of the most beautiful mountains in Asia, it's a descent that a steep-face skier cannot resist.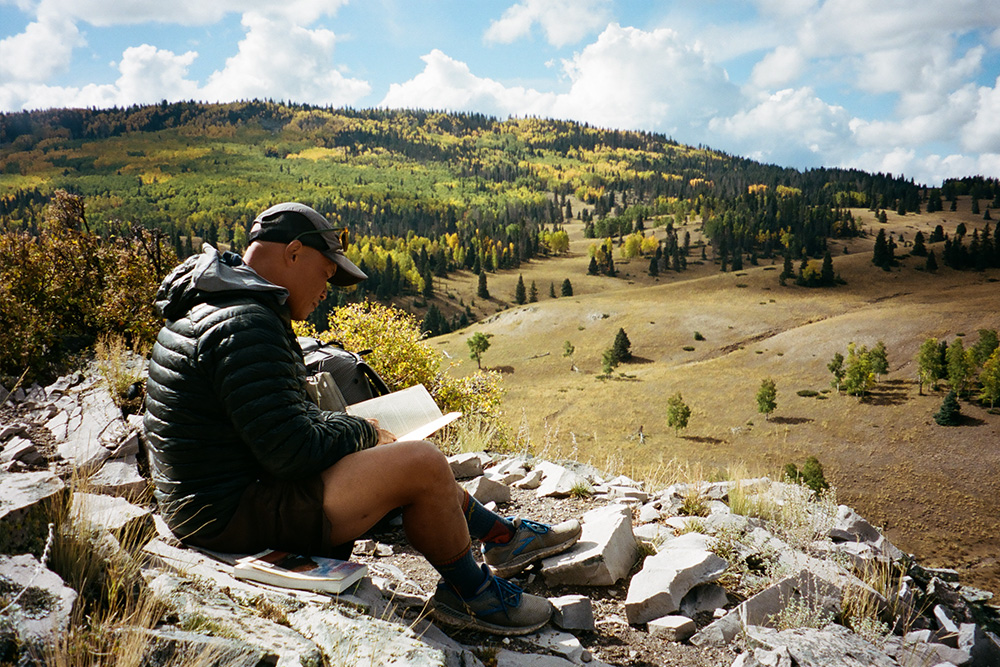 LIL' BUDDHA
When out on a trail anywhere in the world, Lil' Buddha feels at home. A passionate long-distance hiker, he set out shortly after the September 11, 2001 attacks and has been going ever since.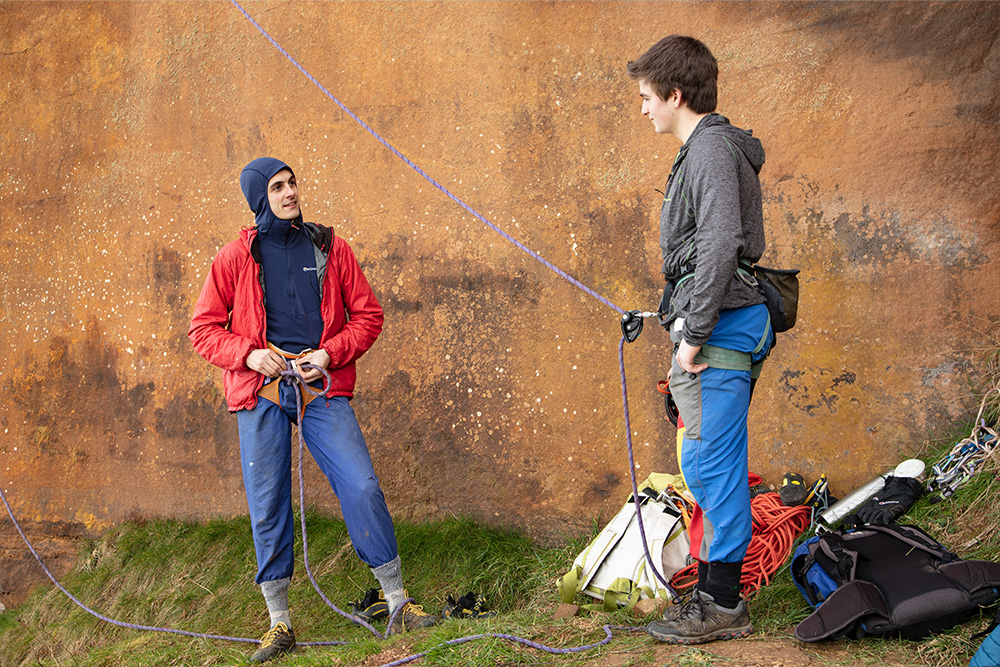 FALL THEORY
Franco Cookson is considered an underdog in the British trad climbing scene, but that label could soon be challenged. In 'Fall Theory', he attempts a first ascent on the Yorkshire coast, one of the most difficult and dangerous routes the UK has to offer.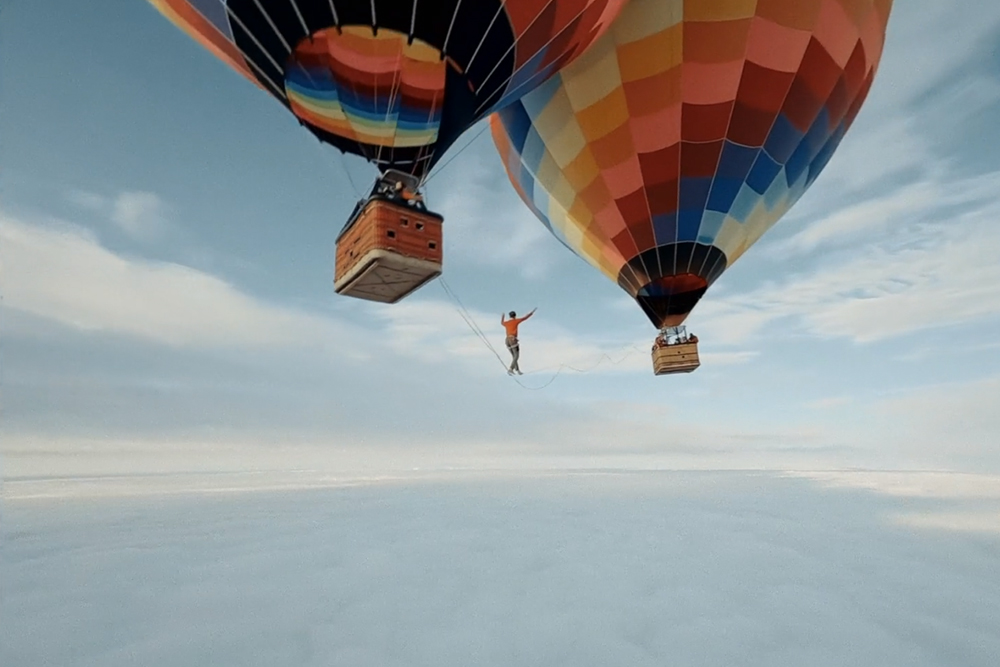 WALKING ON CLOUDS
Brazilian highliner Rafa Bridi has always dreamed of walking above the clouds. With his latest project, this dream is now coming true—on a highline between two hot air balloons.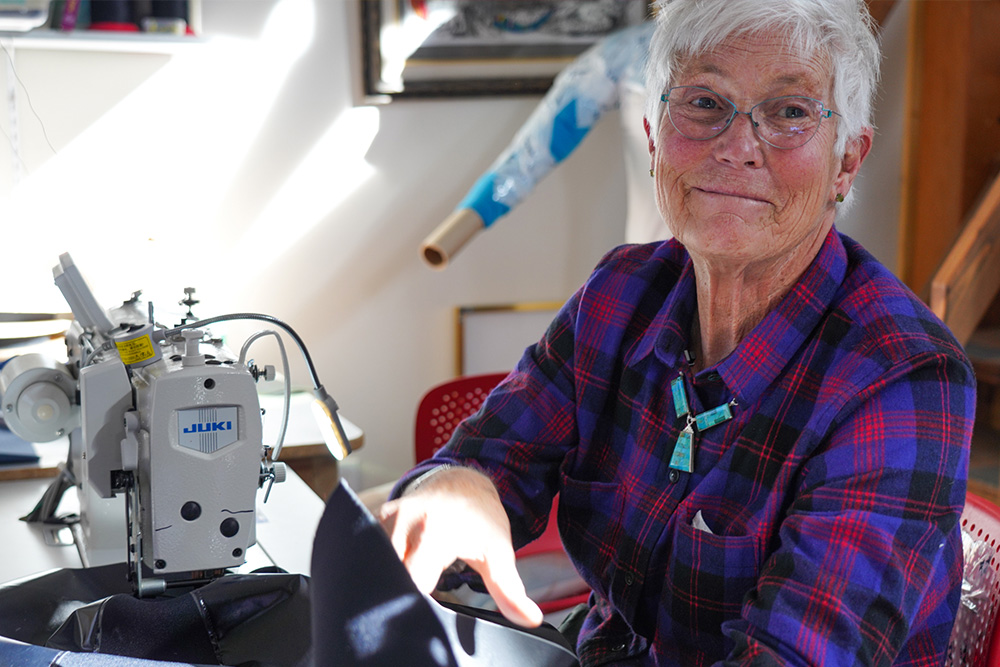 SHERI
From dressmaker to designer, Sheri Tingey has explored many paths in her lifetime and discovered her own way to express her creativity, and it's her packraft designs that have become her best sellers.
Duration: 123 mins
Subtitles available in German and English
Available until 31.12.2023
Suitable without age restrictions (acc. to FSK)