In seven films, the EOFT 21 program takes you to hidden worlds, offers a glimpse into the cinematic future of outdoor sports, and introduces you to athletes who have dedicated their lives entirely to the spirit of discovery. Whether deep in the jungle, at icy heights, or en route around the world, our heroines and heroes represent how much inspiration is out there in the world and inside each of us!
The Films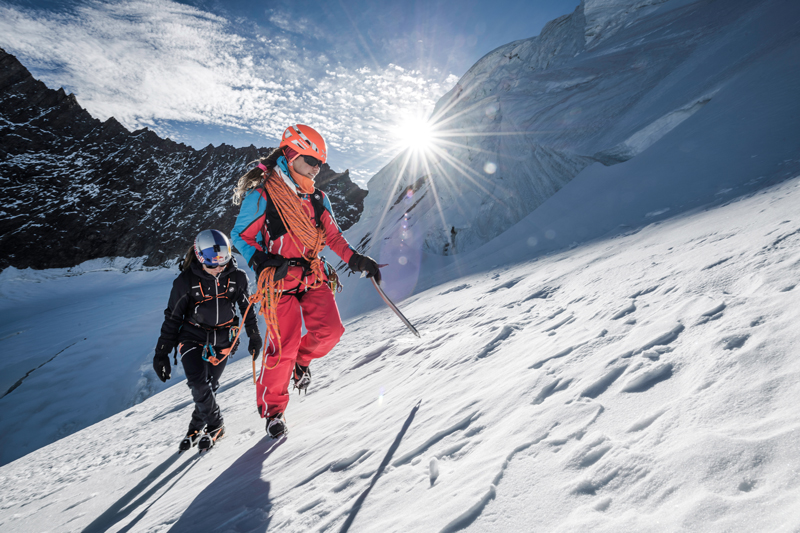 I AM NORTH
Caro North is driven to explore the world. Her global expeditions and her experience as a mountain guide in her native Switzerland have shaped the young alpinist. In this portrait, we follow her to the icy heights of the Swiss Alps where she feels most at home.
AMAZONIE
The diary of a lost adventurer captures the imagination of Eliott Schonfeld: The young Frenchman makes his way to the jungle of French Guiana and comes dangerously close to meeting the same dismal fate as Maufrais.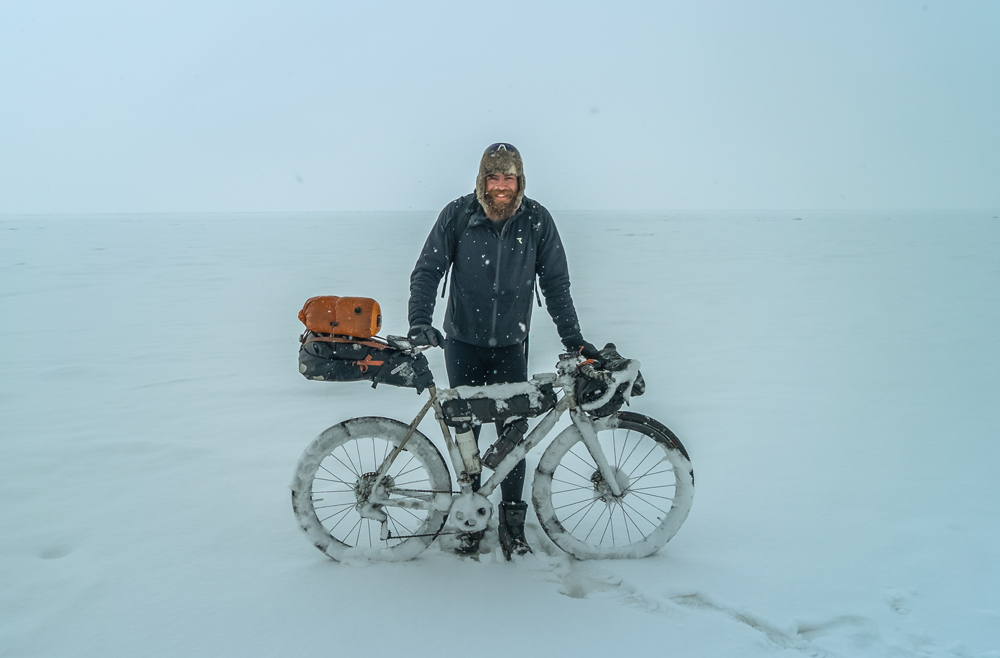 MILES AHEAD
One man – one world – one record? The extreme athlete Jonas Deichmann takes on an unthinkable challenge: Circumnavigating the globe in 120 Ironman distances. He faces 450 km of swimming, 19,000 km on his bike, 5,000 km of running and the adventure of a lifetime.
CLIMBING IRAN
A female pro climber in Iran may sound like an oxymoron. But for Nasim Eshqi it's a lived experience. The Iranian climber follows the call of the mountains and decides to go beyond the barriers imposed on women in her country.
OUT OF FRAME
Mathis Dumas belongs to a new generation of alpine all-rounders. Out braving the elements on skis, on a rope or with ice axes, his work has just begun: As a professional outdoor photographer, he's in the business of documenting one-off moments in extreme conditions. Usually, his photo motif takes center stage – until now.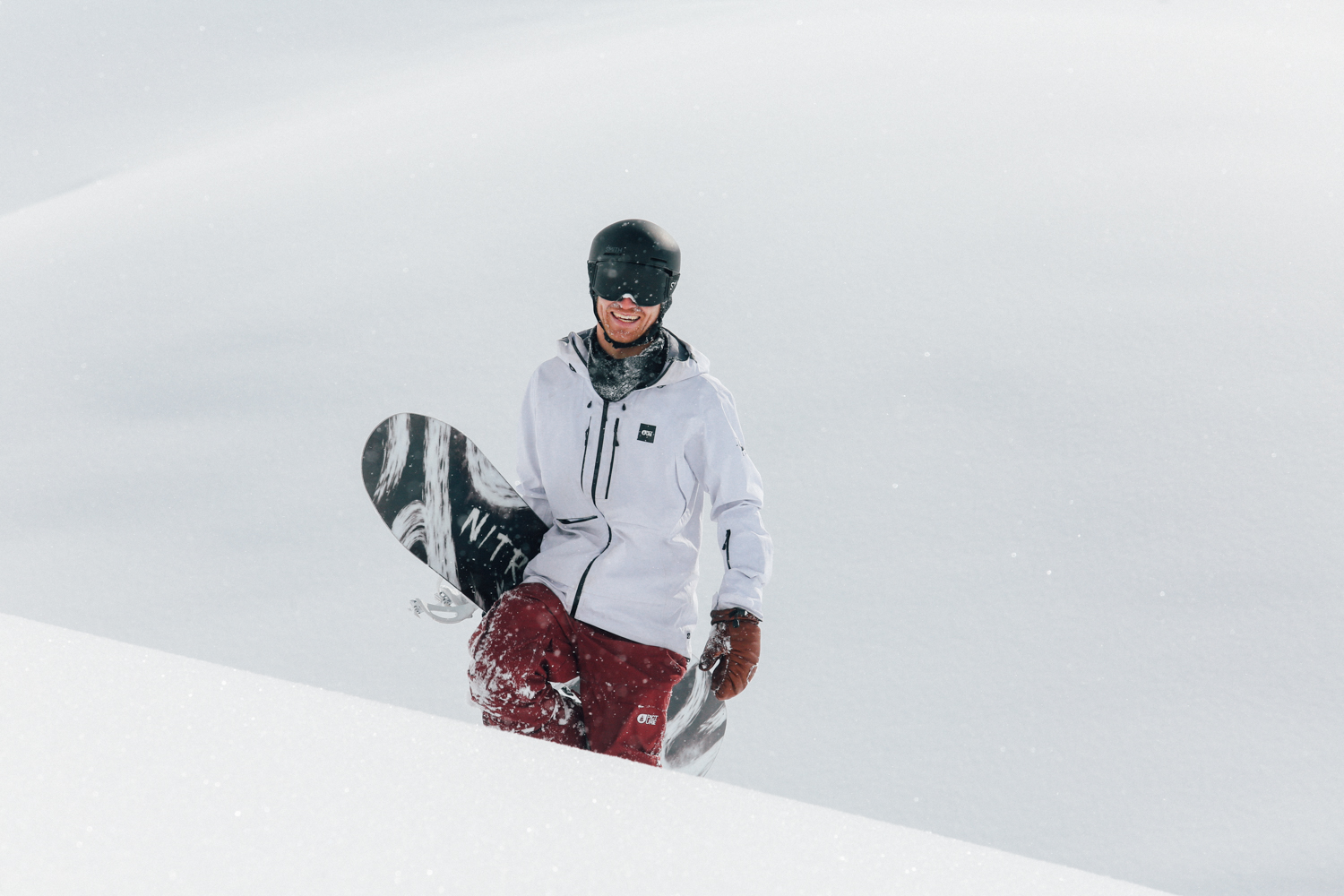 PLAYING GRAVITY
Snowboard pro Elias Elhardt and drone pilot Sebastian Schieren are both masters of airtime: One with his snowboard and big aerials, the other with his camera drone in a new dimension of filmmaking. In PLAYING GRAVITY each of them finds a new way to trick the forces of nature and go head-to-head in an acrobatic race down the mountain.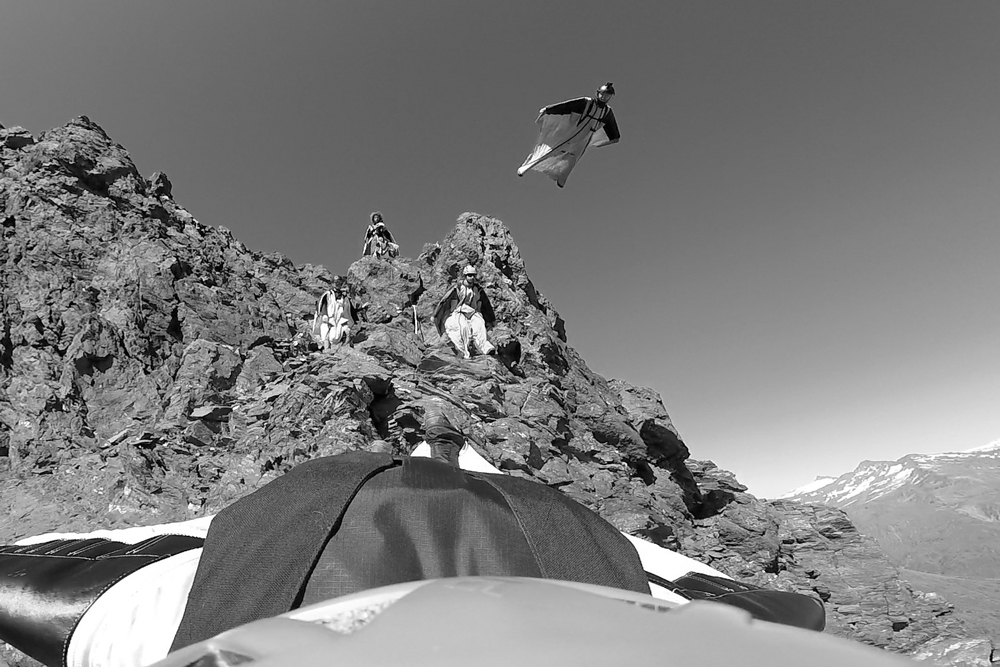 SPELLBOUND
Those who want to fly, agree to an airy dance with gravity. Aotearoa offers a phenomenal playground to wingsuit pilots: Rushing past the majestic glaciers, cascading waterfalls and steep mountain faces of New Zealand, the flying shadows seem almost otherworldly. SPELLBOUND captures the magic of human flight in cinematic poetry.
Duration: 120 mins
Subtitles available in German, English, French, Dutch, Slovenian and Italian.
Suitable without age restrictions (acc. to FSK)
Unsere Partner
Mehr EOFT Filme
EOFT 19/20: Best of
The best films of the EOFT 19/20 in one thrilling program. The exclusive selection of 5 films will take you to the heights, to the cold and to the vastness.