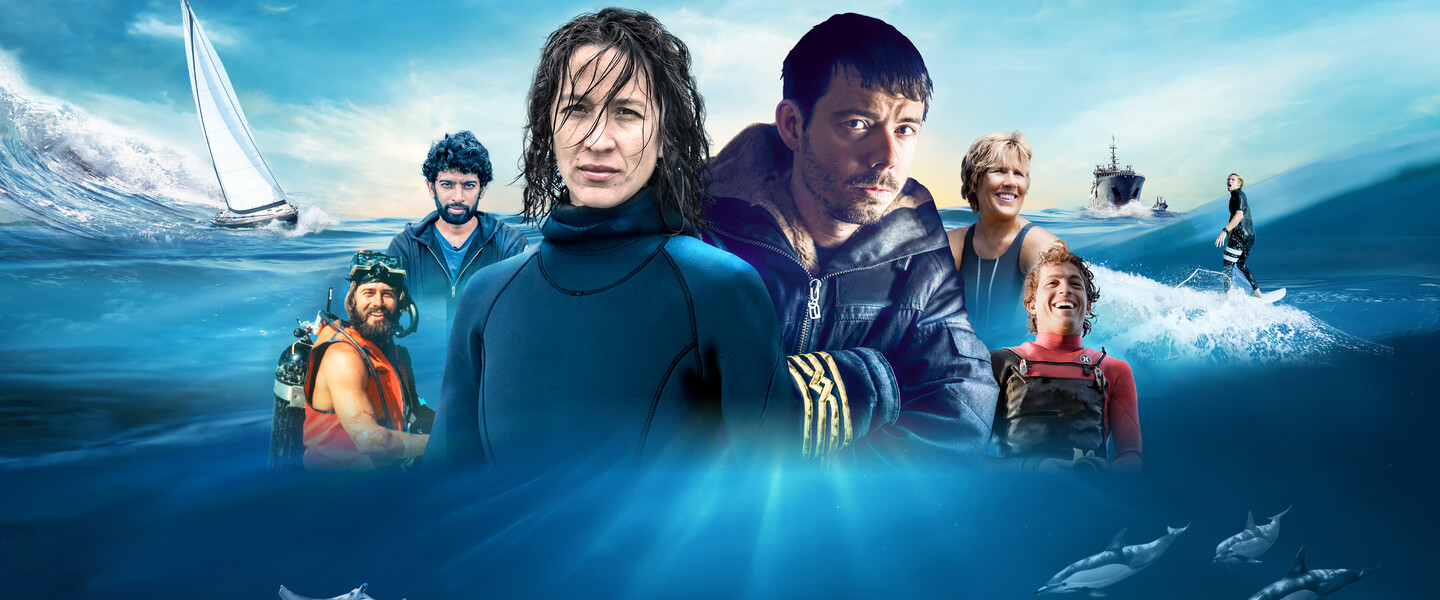 It's World Ocean Day!
Best of International OCEAN FILM TOUR
Legendary swimmer Diana Nyad takes on the historical attempt of crossing the treacherous waters between Cuba and Florida (THE OTHER SHORE) and SURFER DAN cures a life gone awry by plunging into the freezing waves of Lake. To Mike deGruy, legendary ocean photographer and activist, a life fully lived had to be a life underwater (DIVING DEEP).
The Films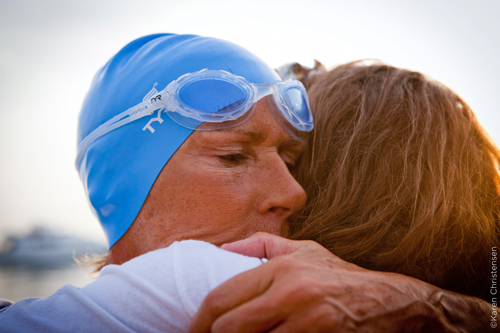 THE OTHER SHORE – THE DIANA NYAD STORY
Diana Nyad made history in 2013, becoming the first to complete the dangerous non-stop swim from Cuba to Florida without a shark cage. The film tracks the legendary swimmer's lifetime vision and five harrowing attempts at the Cuba to Florida swim as her complex past collides with an obsessive present over a 53-hour feat never before accomplished. (Vol. 3)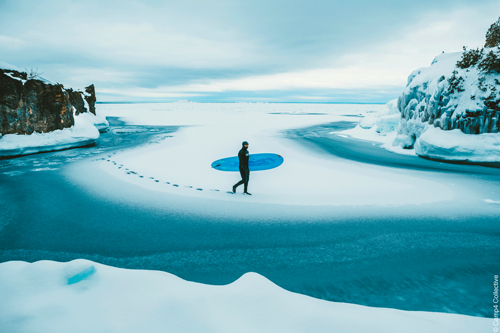 SURFER DAN
Watch out for brain freeze. Amidst a blustery winter storm, the waves on Lake Superior are just right for Dan Schetter. Dodging sheets of ice, he launches in the water with abandon to do what saved his life: surf. Nothing clears the head like a plunge into cold water—precisely what's needed when you want to leave your drinking habits behind. A sober SURFER DAN introduces us to his drug and remedy, proving that a real surfer needs no palm trees, no tan lines, and—most importantly—no excuses. (Vol. 6)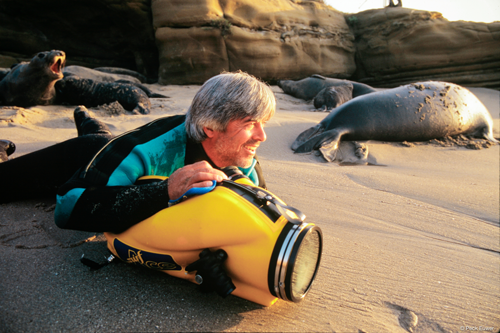 DIVING DEEP – THE LIFE AND TIMES OF MIKE DEGRUY
A guy like Mike deGruy had to be born in a place like Mobile, Alabama. Here, where five rivers meet the ocean, his fascination for water and all life within it became obvious at an early age – as did his unbridled energy and will to explore. After finishing a degree in marine biology, deGruy became one of the most prolific ocean cinematographers and a fierce advocate for ocean protection. DIVING DEEP is not only a tribute to deGruy's life but also a celebration of the principal emotion deGruy exuded and still elicits in all his work – a sense of wonder. (Vol. 7)
Duration: 90 mins
Subtitles available in German and English
Available until March 2022
Suitable for persons over 6 years (acc. to FSK)
Our Partners
More OCEAN FILMS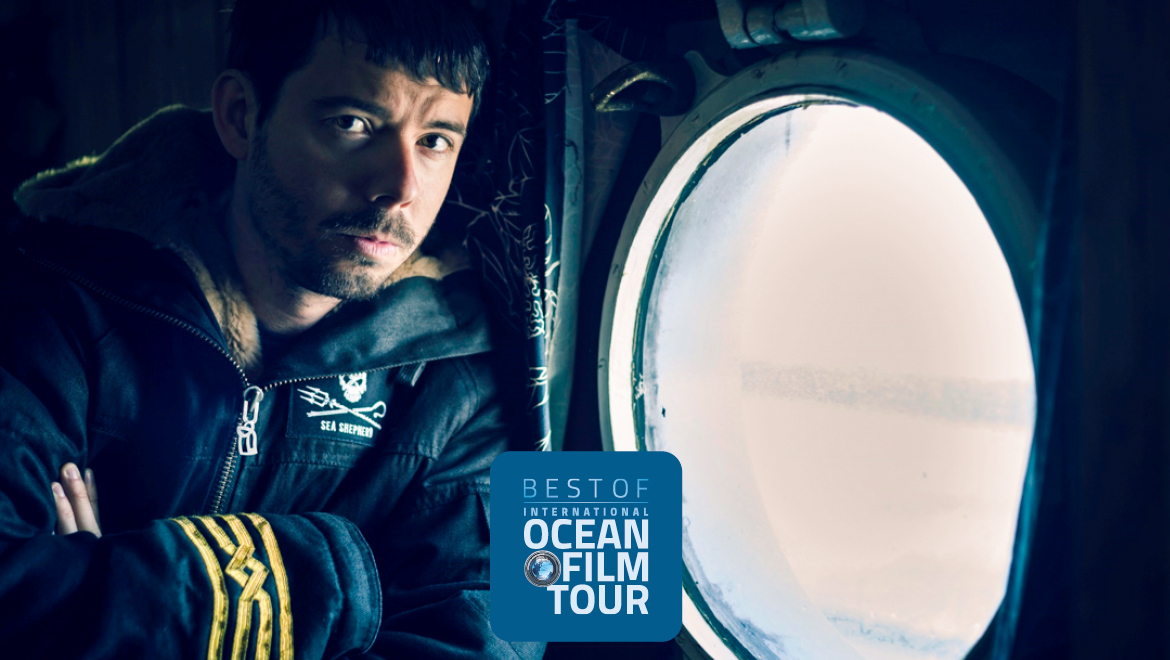 Episode Two
Best of International Ocean Film Tour
The crew aboard the Bob Barker head into a veritable thriller in the Antarctic, chasing down an illegal poaching vessel (CHASING THE THUNDER) while free diver Julie Gautier's creativity only turns into full bloom once she's in her element – water (JULIE). And VIEW FROM A BLUE MOON showcases the supernatural talent that is pro-surfer John John Florence.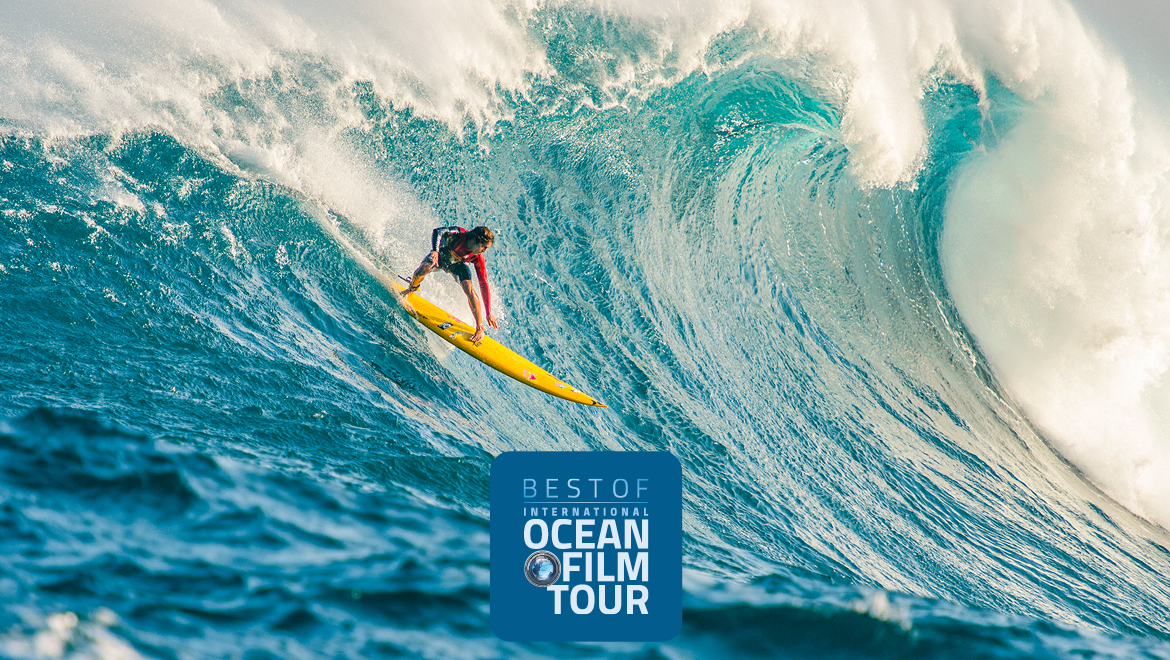 Episode Three
Best of International OCEAN FILM TOUR
Once a rookie amongst his peers, Kai Lenny has evolved into one of the most versatile surfers (PARADIGM LOST). For Heiðar Logi, all it takes to surf is guts and a beer-fueled bargain with the North Atlantic wind on Iceland (THE ACCORD). When Mexican amateur crew of sailor Ramón Carlín gives the sailing elite a run for their money in the world's first round-the-world sailing race (THE WEEKEND SAILOR) and SONIC SEA explains an invisible force threatening life under the waves: Sound pollution.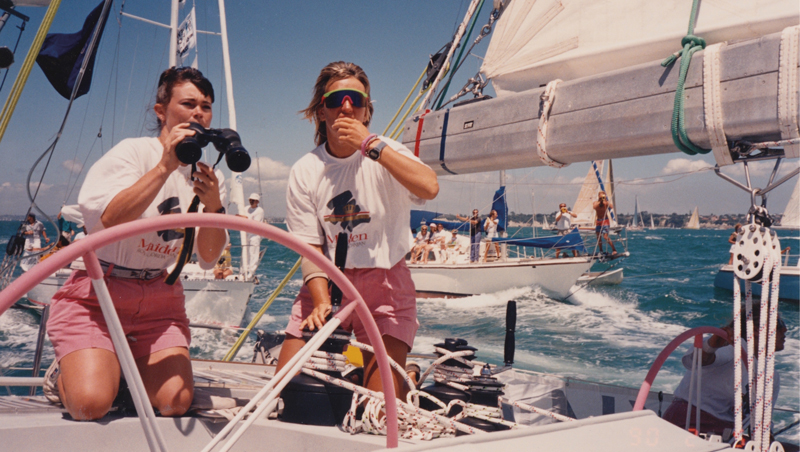 Maiden
33,000 NAUTICAL MILES TOWARD EQUALITY
The skipper Tracy Edwards' big dream is to participate in the prestigious Whitbread Round The World Race with an all-women crew. MAIDEN tells the singular story of this pioneering voyage and Edwards' struggle against the chilly head wind and open machismo in the male dominated sailing scene of the 1980s.