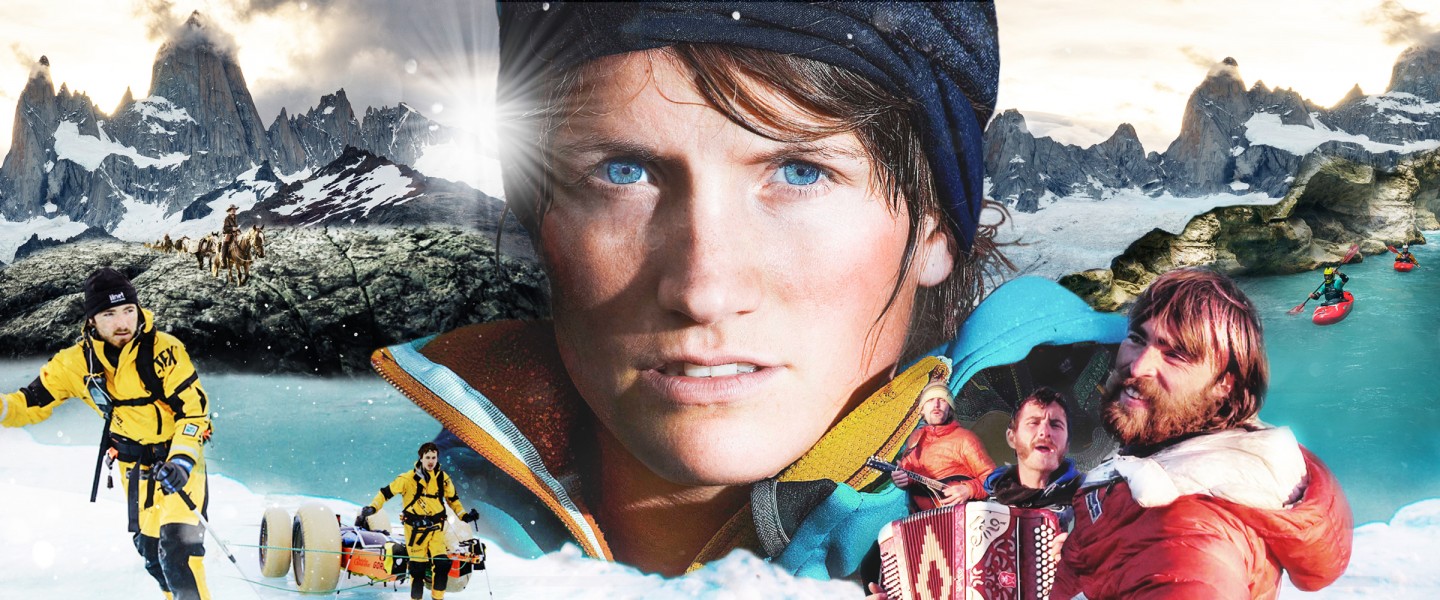 E.O.F.T. BASECAMP EPISODE TWO
To the ends of the world and back again: In Episode Two our heroes enter adventurous terra incognita, finding their way through the jungle of Papua New Guinea, the pack ice of Northern Canada, on horseback and in absolute free fall.
The Films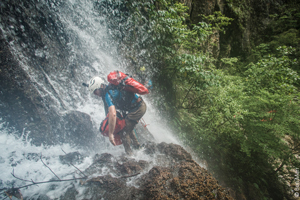 LOCKED IN
At the end of the world a wild river flows: Ben Stookesberry and his kayaking crew have their eyes set on 13 ravines with mighty white water. In the thick of the Papua New Guinean jungle the kayakers attempt to run the length of Beriman River for the first time in history. (E.O.F.T. 16/17)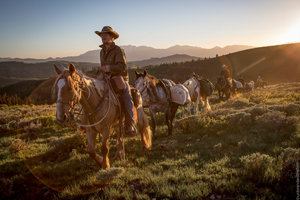 UNBRANDED
To traverse the U.S. on the backs of mustangs – this is a long-held dream of Ben Masters. 3000 miles from Mexico to Canada are ahead of him and his posse: Three friends and a half dozen mustangs. (E.O.F.T. 15/16)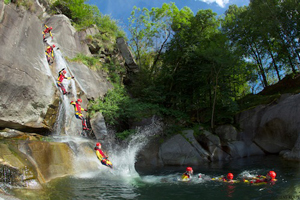 THE BEGINNING
A rush of water – and adrenaline: This is canyoning. Warren Verboom and his friends show us how acrobatics and steep mountain streams are the perfect playground. Rarely has free fall looked this stunning. (E.O.F.T. 13/14)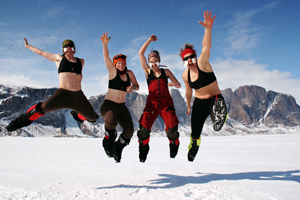 BAFFIN BABES
Legend has it they are born with skis on their feet – two Norwegians and their Swedish counterparts embark on the longest skiing trip of their lives: 1,200 kilometers through the pack ice of Baffin Island. With each of the four women pulling 100 kg pulkas at minus 40 degrees Celsius, one thing proves absolutely essential: The right dancing playlist!(E.O.F.T. 11/12)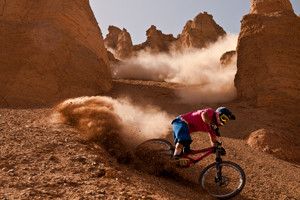 WHERE THE TRAIL ENDS
An otherworldly landscape and endless trails, Utah is the dream of every mountain biker. But Darren Berreclith and his crew look beyond their home turf and head to the Gobi desert to rediscover a feeling they have been missing: The loss of total control… (E.O.F.T. 12/13)
Duration: 85 mins
Subtitles available in German, English & Dutch
Available until 31/03/2022
Our Partners
More E.O.FT. BASECAMP Episodes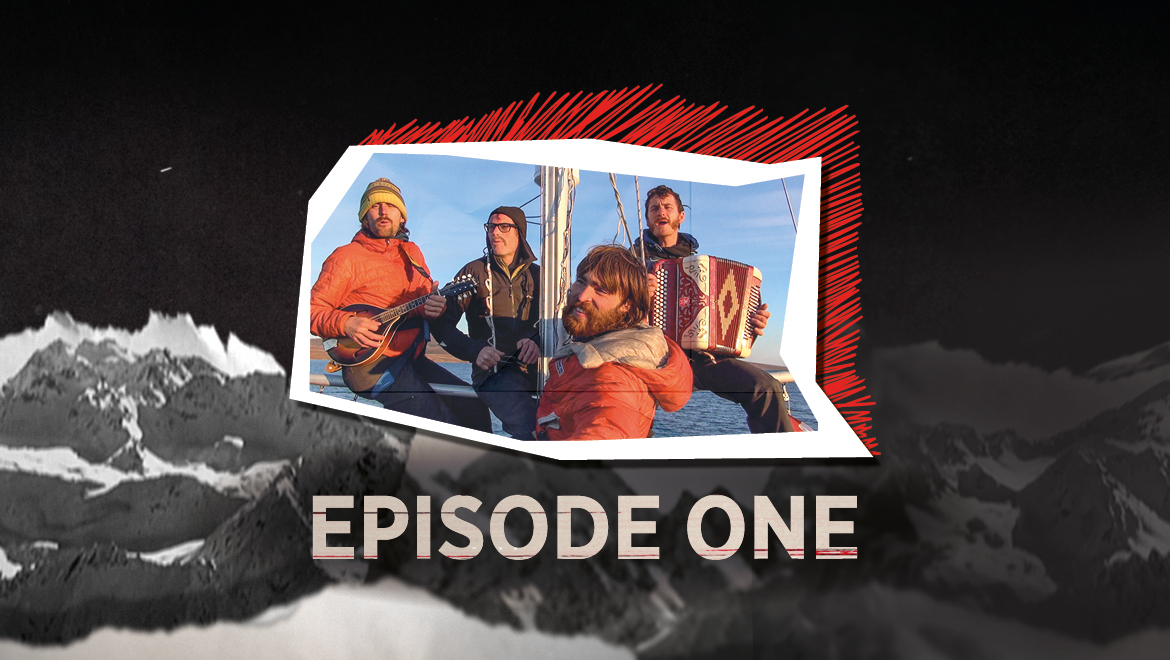 E.O.F.T. BASECAMP EPISODE ONE
Enjoy a reunion with the Dodo's singing, sailing, climbing party around Baffin Island, explore dirt roads in Kyrgyzstan with Kyle Dempster and follow French singer and alpine newbie ZAZ to the top of Mont Blanc.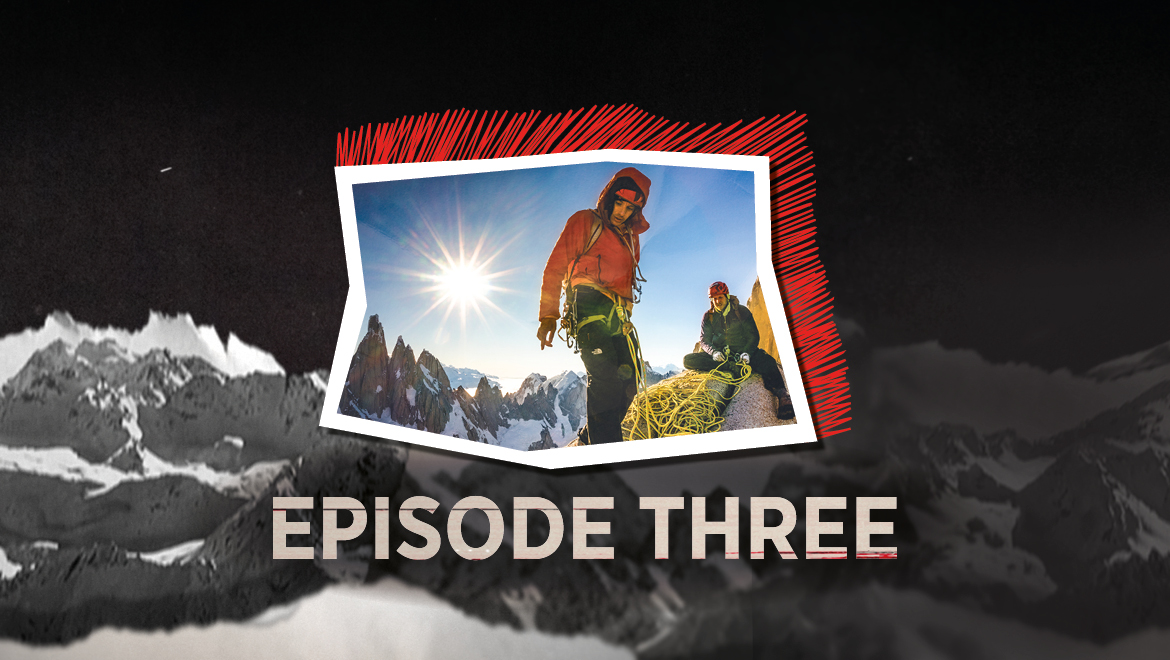 E.O.F.T. BASECAMP EPISODE THREE
You can get a long way with a crazy idea, if you have the right friends to bring along. In Episode Three we cross Victoria Island with two mad men and the strangest of vehicles, jump off a moving bus with a bunch of French BASE clowns and follow two world class alpine parties through the geographical and mental highs and lows.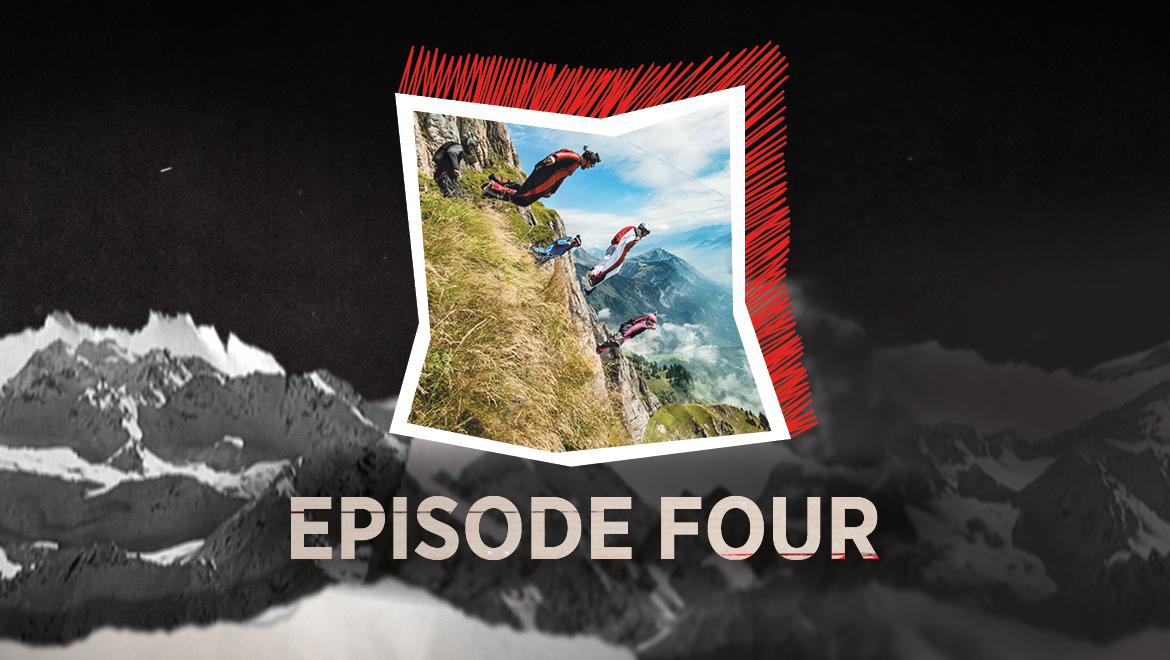 E.O.F.T. BASECAMP EPISODE FOUR
We are turning back time: Witness the fitness of a 13-year-old climbing talent by the name of David Lama and join climbing legend Lynn Hill on Castleton Tower in Utah. Two Norwegian winter surfers show you a life built from driftwood, where time seems to stand still. By contrast, wingsuit pilot Ellen Brennan and her Birdmen pursue a life in free fall beyond 130 mph.