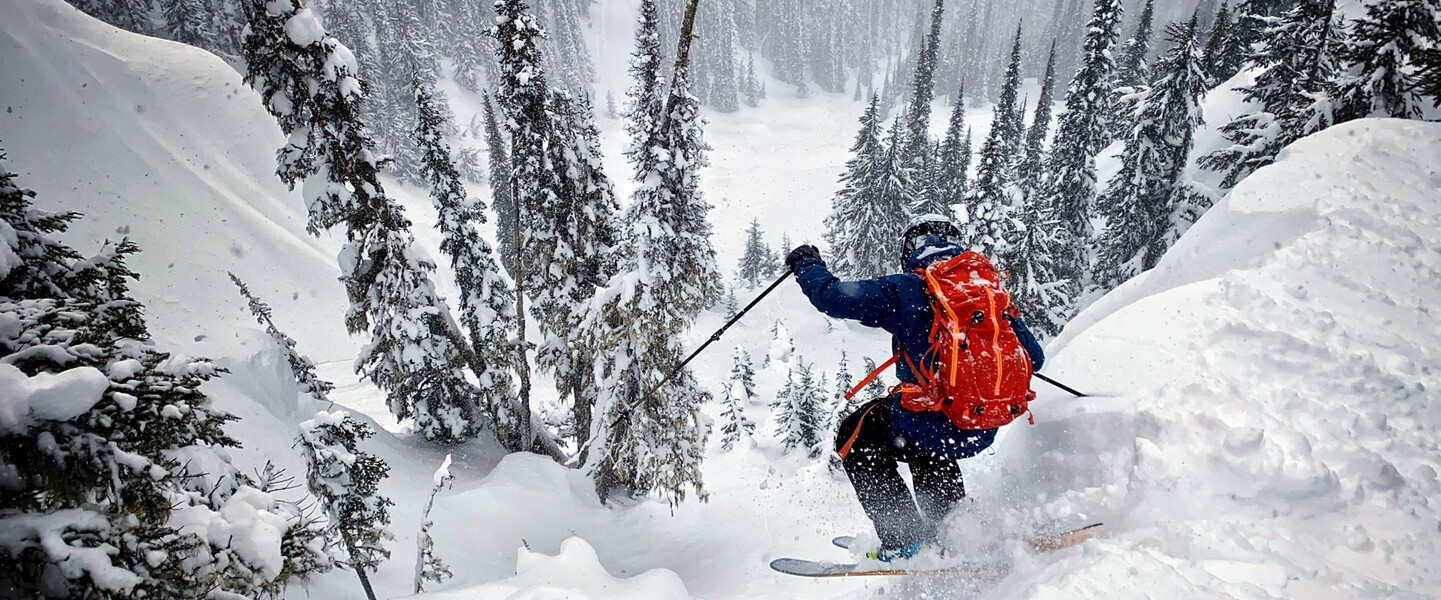 The Snow Show is our program dedicated to skiing and snowboarding - not limited to powder action alone! You can also look forward to terrific drone footage of freeriding in the Alps, a trip with the Trans Siberian Railway - and: The Chairlift - an unusual ode to our ski resorts' most relentless helper.
The Films
THE SECRET OF BOTTOM TURN ISLAND
Bottom Turn is a legendary island where you can learn the art of snow surfing—if you can find it. Until now, the locals have been able to keep the exact location of their island a secret, but they didn't count on the wily Alex Yoder.
THE CHAIRLIFT
The lift belongs to skiing like the amen in church, so it's high time we dedicate a film to it. Filmmaker Mike Douglas reflects on the ski lift and our relationship to it by riding with strangers and asking what they think of it. The film is a true declaration of love for the lift and for winter.
NATURAL MYSTIC
No music, no tricks, no unnecessary frills. This short film shows freeriding in its purest form. Location: Aiguilles Rouges, Chamonix. Freerider: Sam Favret. His only companion on this tour is a drone, delivering a unique perspective and stunning images.
FAR FAR EST
During a traditional Spring Break, most students are drawn to the sunny south, but the self-proclaimed 'second-rate adventurers' Charles and Olivier from Québec are not afraid of the cold. They pack their ski and surf gear into their van and head for Canada's east coast.
FROZEN IN TIME
Skiing via ferry? When it's Mount Cain Alpine Park on Vancouver Island—yes! There's a reason is this place is considered an insider tip—its deep powder, steep lines, and throwback authenticity make it the best resort you've never heard of.
12,000 KM
A trip on the Trans-Siberian Railway turns into a freeride adventure for six Swedes. How could they say no when the locals invite them to the best spots along the route? This film shows us an uncommon side of Russia, exploring Siberia's remote and untouched mountains and experiencing its distinctive culture from the interior.
Duration: 92 mins
Subtitles available in German and English
Available until 31/12/2021
Our Partners
You might also like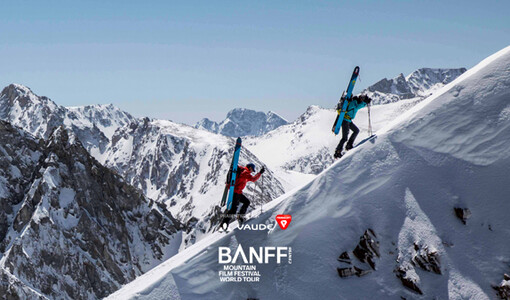 Banff Program
Our traditional Banff Program shows the best mountain and adventure films of the Banff Mountain Film Festival. Including : climbing, mountain biking and freeriding, as well as two dedicated environmentalists and as highlight the outstanding alpine documentary K2: The Impossible Descent.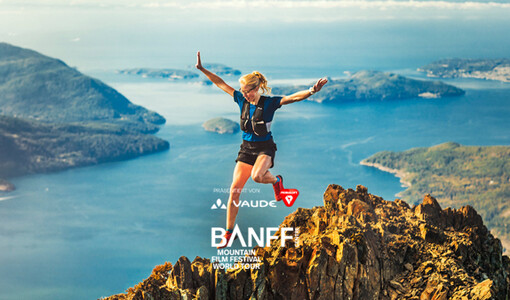 Running Special
Dear runners, this is our program for you. With the Running Special we've put together four documentaries about breaking speed records, finding one's rhythm and maintaining endurance under most challenging circumstances - especially in the adventure documentary Running the Roof.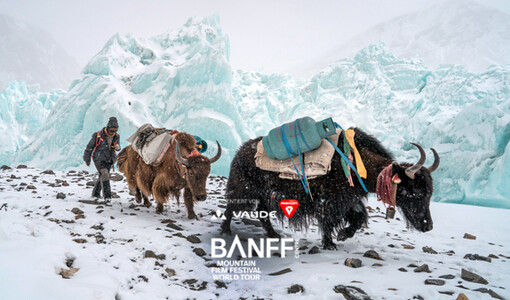 Himalaya Special
Mountaineering, trekking & mountain biking. In our Himalaya Special you'll meet an alpinist who tries to reveal Mount Everest's best kept secret: The Ghosts Above — and you'll follow an ordinary piano from England to its most extraordinary destination: Piano to Zanskar.