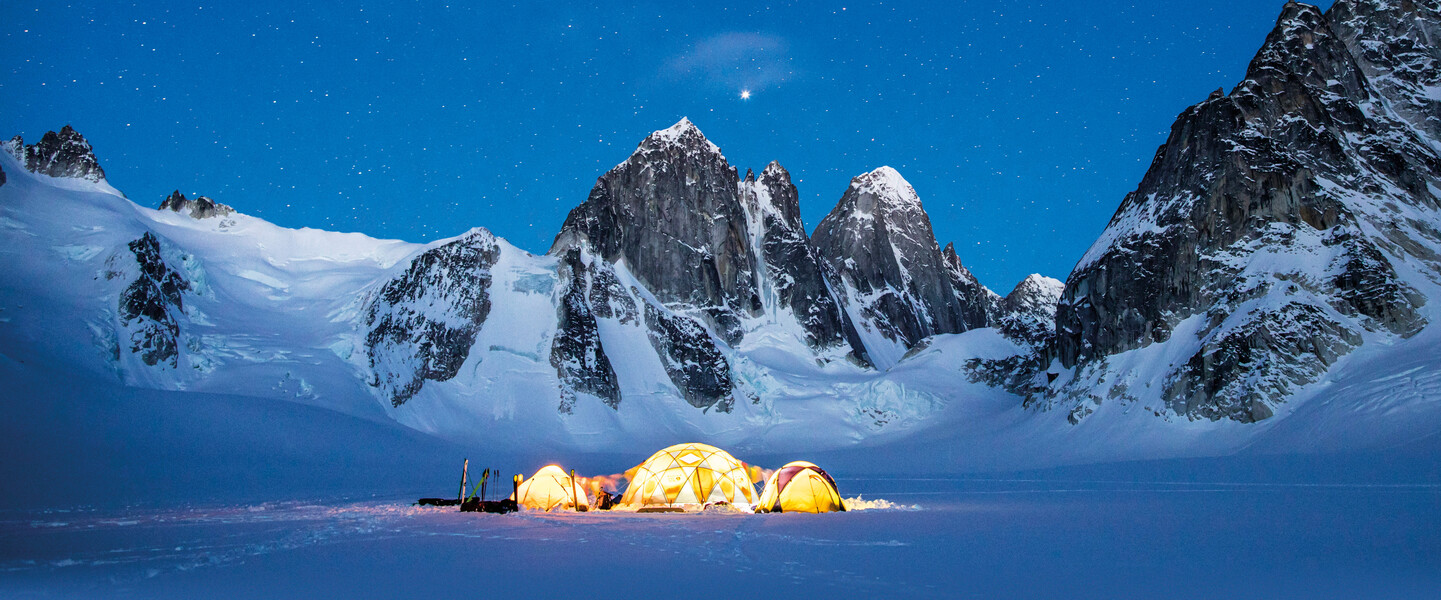 Banff 2022
Banff Centre Mountain Film Festival 2022
Adventure in full measure. This year's program takes us on a ski tour turned caving expedition and a musical trekking tour. We'll also experience extreme climbing, freeriding, and mountain biking at the ultimate levels.
The films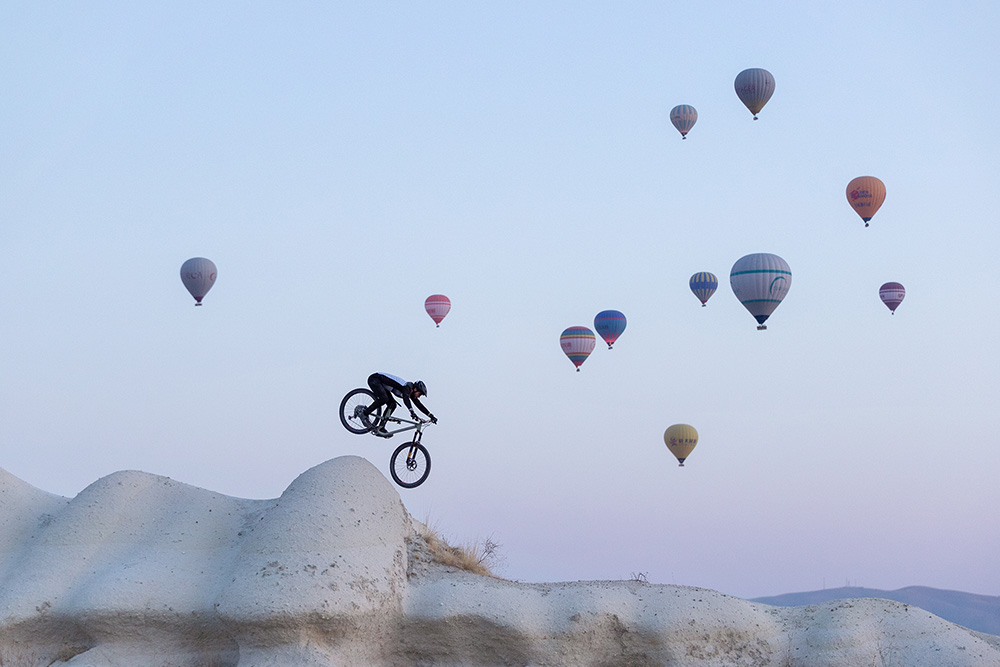 FOLLOW THE LIGHT
Mountain biker Kilian Bron winds through the tuff formations of Cappadocia. A drone is always right on his tail, or is it the other way around?
REEL ROCK: ACTION DIRECTE
French climber Mélissa Le Nevé attempts the world's legendary first 9a. Can she become the first woman to conquer the 'Action Directe'?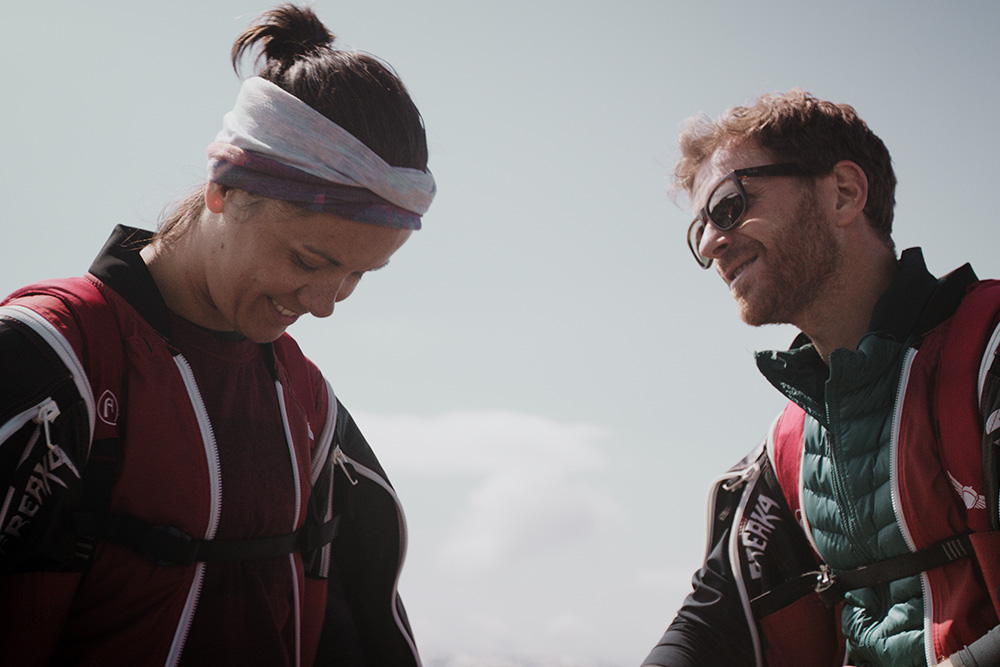 TRUSTFALL
Wingsuit flyers Amber Forte and Espen Fadnes test sophisticated choreography for the first time on a BASE jump from a height of just 1500 meters.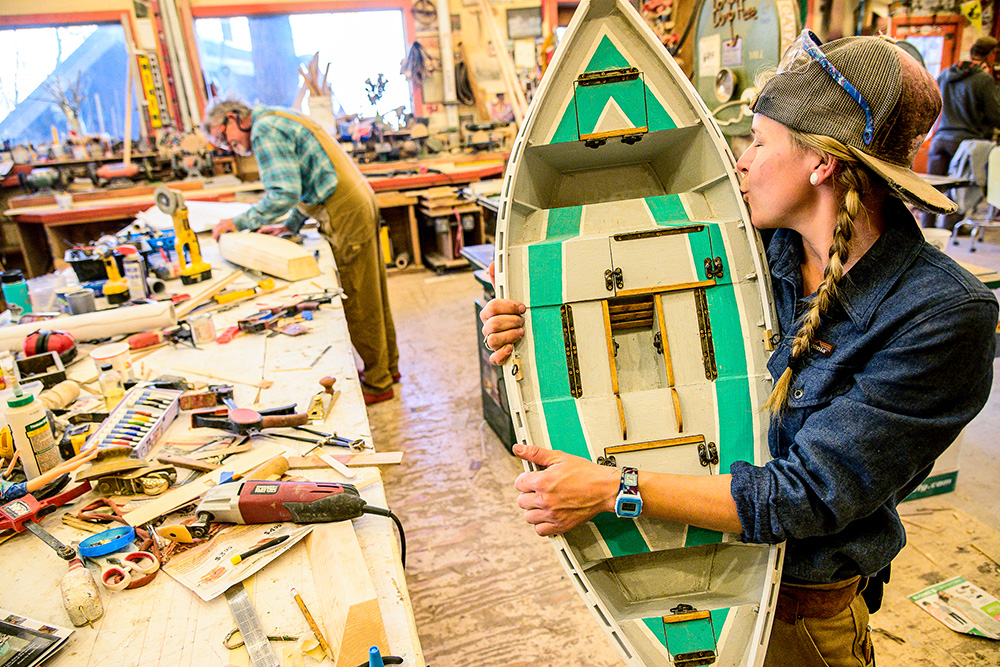 CAN'T BEAT THIS PLACE FOR FUN
We get an exclusive look at a workshop that builds and restores the legendary Grand Canyon Dories, perfect for a river run through the scenic canyon.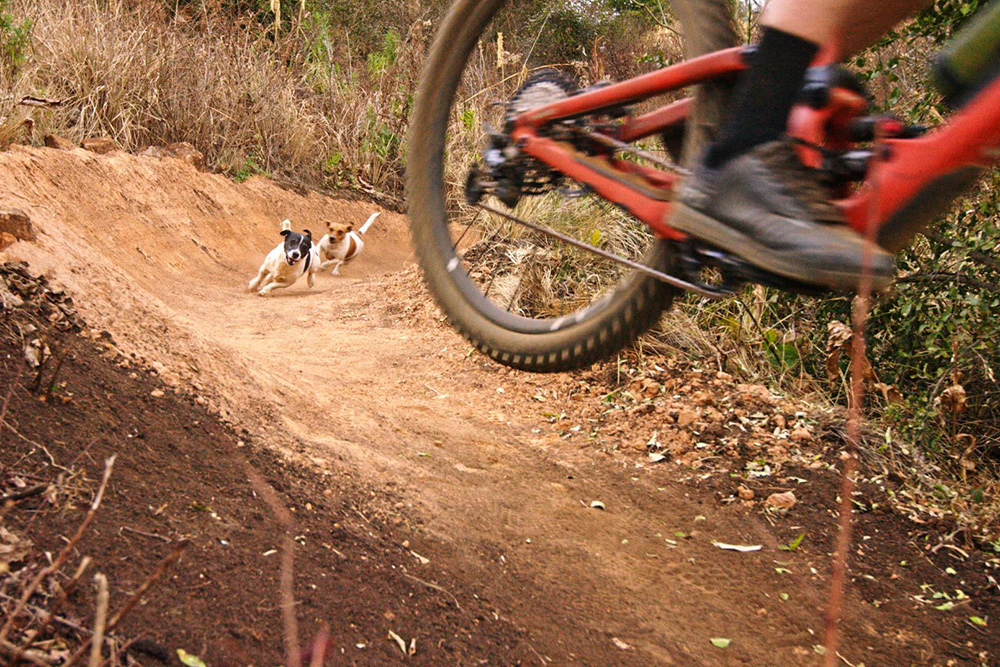 A DOG'S TALE
Happy memories: a trail dog's life well lived. Trail dogs are the best bike buddies ever, their four legs often faster and more agile than two wheels.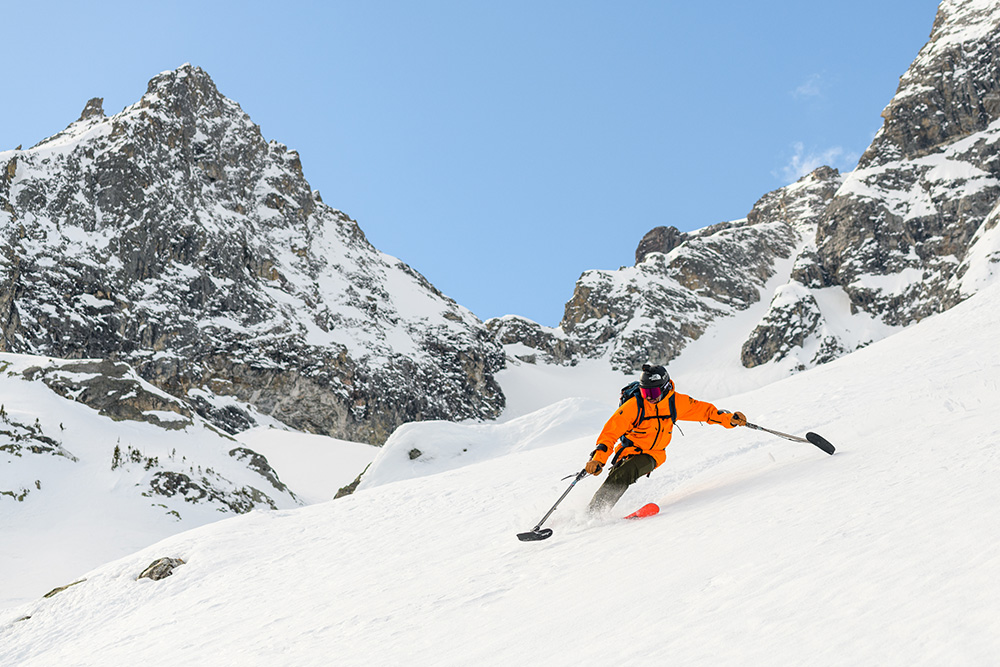 ASCEND: REFRAMING DISABILITY IN THE OUTDOORS
Athlete Vasu Sojitra wants to promote diversity in outdoor sports, encouraging everyone—no matter their differences—to explore nature's wonders.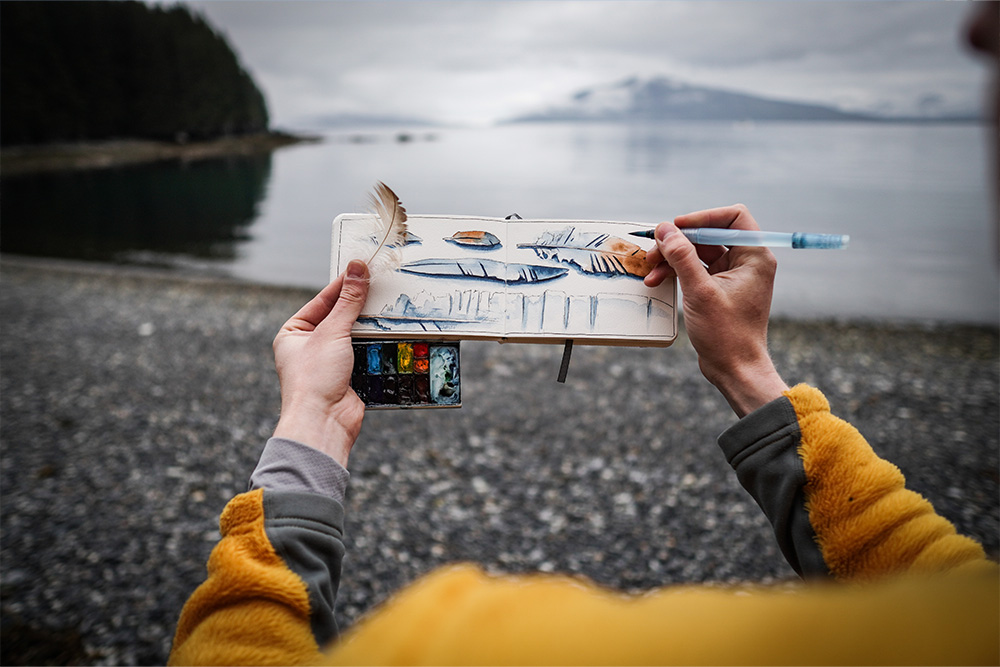 IF YOU GIVE A BEACH A BOTTLE
Art from waste. With watercolors, artist Max Romey documents the plastic pollution in our oceans and inspires us to action.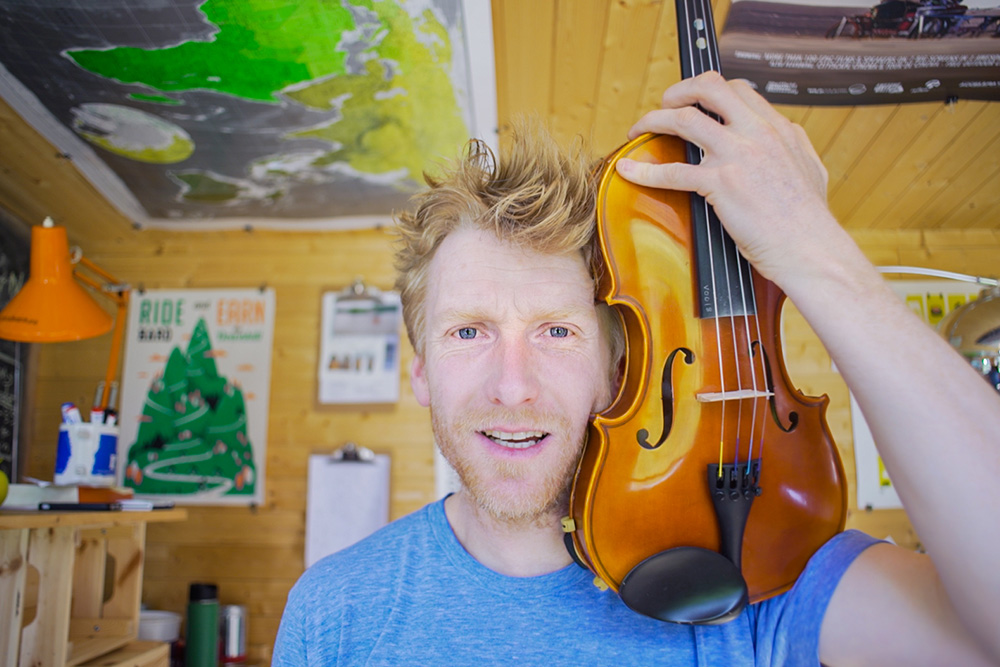 MY MIDSUMMER MORNING
With no money or credit card, Alastair Humphreys busks his way across Spain—a risky endeavor when his violin playing is that of an absolute beginner.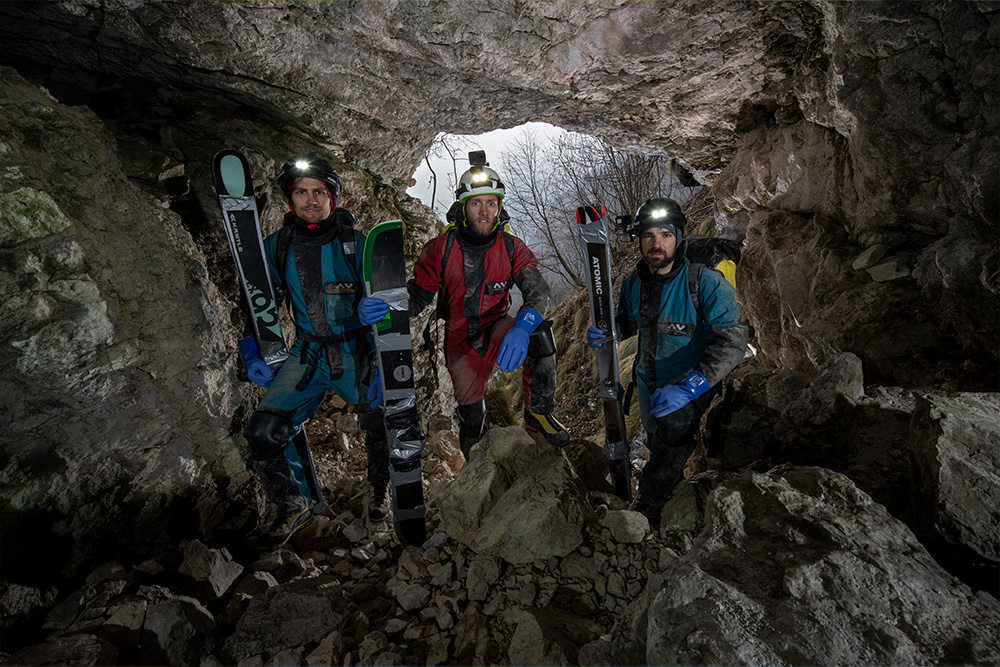 INSIDE – A HOLE NEW SKI EXPERIENCE
On a ski tour in Slovenia, freeriders Stefan Ager and Andreas Gumpenberger take an unusual ascent route and embark on a caving expedition.
Duration: 107 mins
Subtitles available in German, Dutch and French
Available until 31.12.2022
Suitable without age restrictions (acc. to FSK)