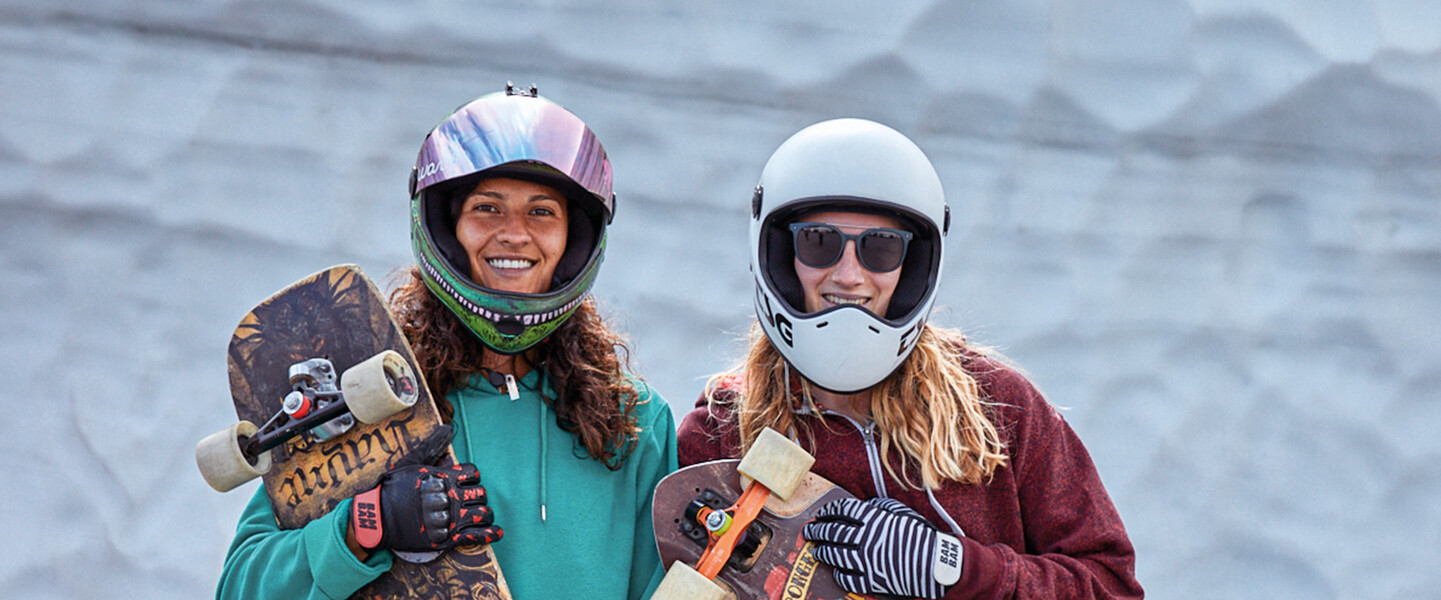 Wild Women
Banff Centre Mountain Film Festival 2022
Women go full throttle—longboarding, biking, climbing, BASE jumping, and cliff diving in freezing temperatures. At the center of this all-female program is 'Learning to Drown', the portrait of snowboarder Jess Kimura.
The films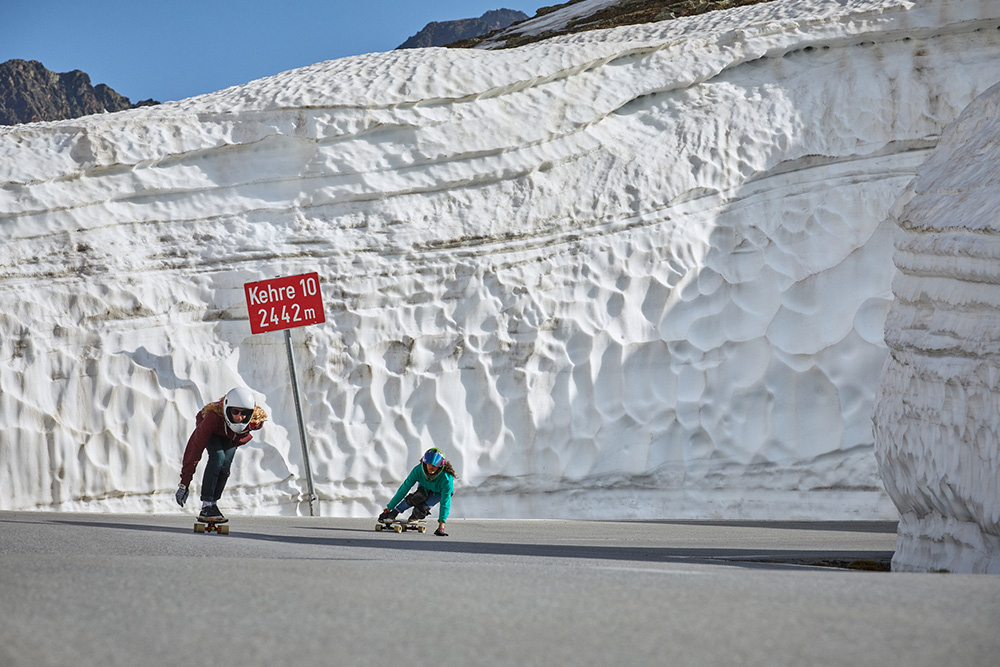 BETWEEN WALLS
Between walls of snow, Johanna Bolaños Cabrera and Jasmijn Hanegraef take the fastest route from the Timmelsjoch to the valley—via longboard.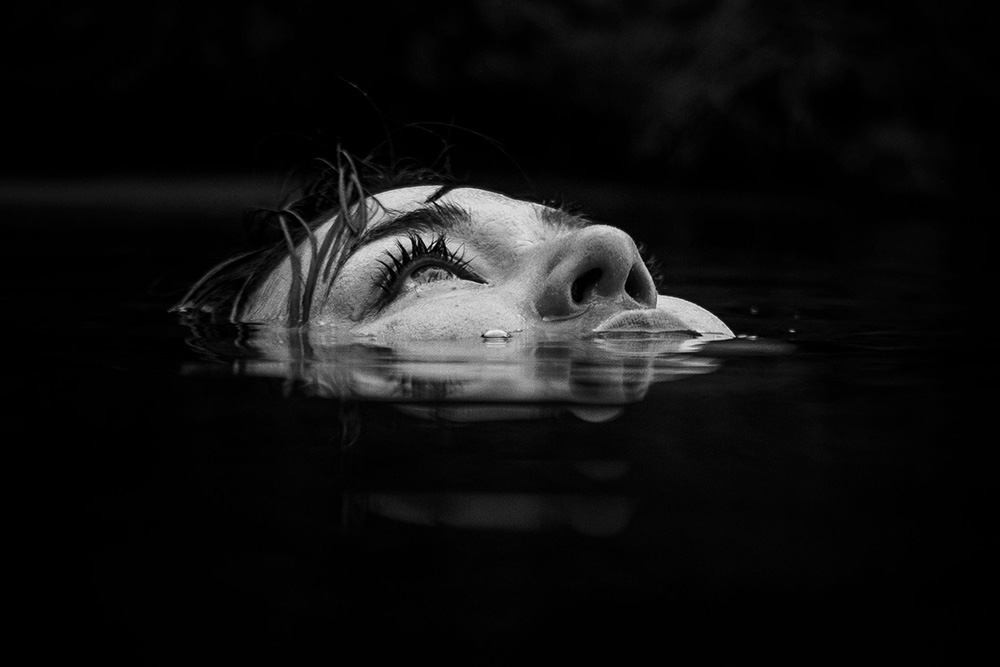 LEARNING TO DROWN
Professional snowboarder Jess Kimura must reorganize her life after a stroke of fate. A challenge more difficult than anything she has done before.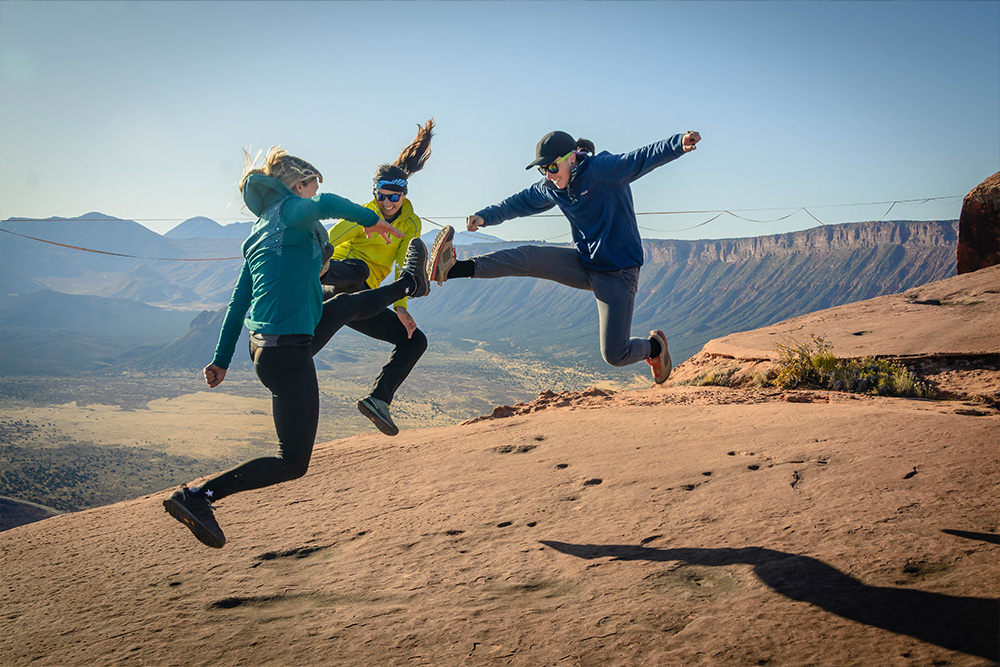 JUMP TO ZERO
For a CO-neutral adrenaline kick, three BASE jumpers Jessica Maviano, Val Sobol, and Felicia Sturgeon ride their bikes to Castle Valley, Utah.
ALWAYS HIGHER
Cliff divers Lysanne Richard and Yves Milord attempt an acrobatic tandem jump from a height of 22 meters into water that is minus 16 degrees cold.
GIRLS GOTTA EAT DIRT
Avra Saslow, Clare Hamilton, and Delilah Cupp have no problem with it when the going gets tough; in fact, these kick-ass mountain bikers prefer it.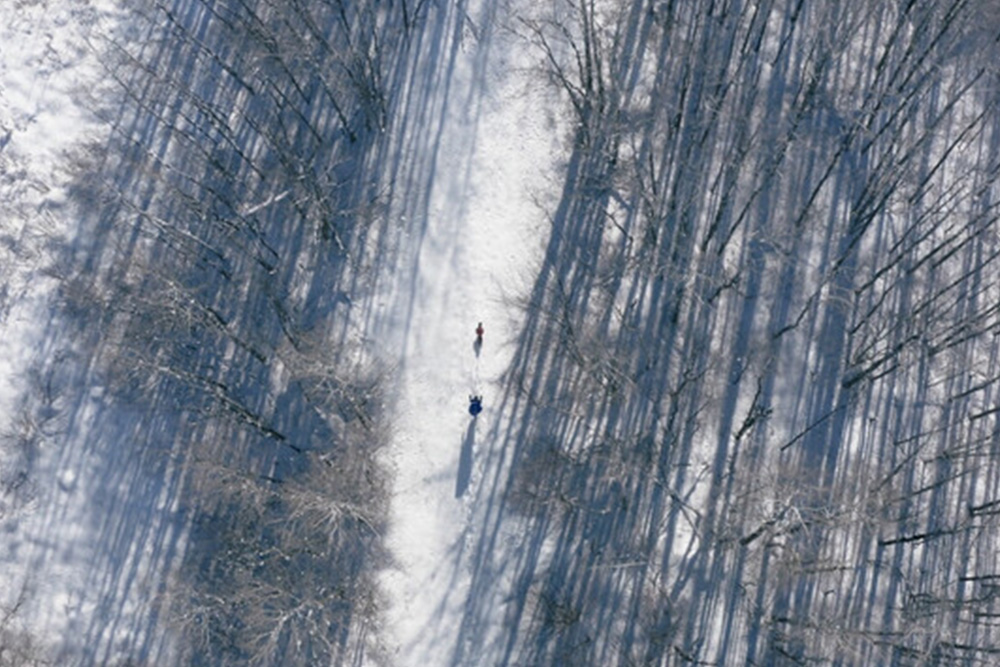 BREAKING TRAIL
In the middle of the icy winter, Emily Ford walks the 1200-mile Ice Age Trail in Wisconsin. Her Alaskan husky, Diggins, doesn't leave her side.
Duration: 109 mins
Subtitles available in German and English
Available until 31.12.2022
Suitable without age restrictions (acc. to FSK)
More Banff...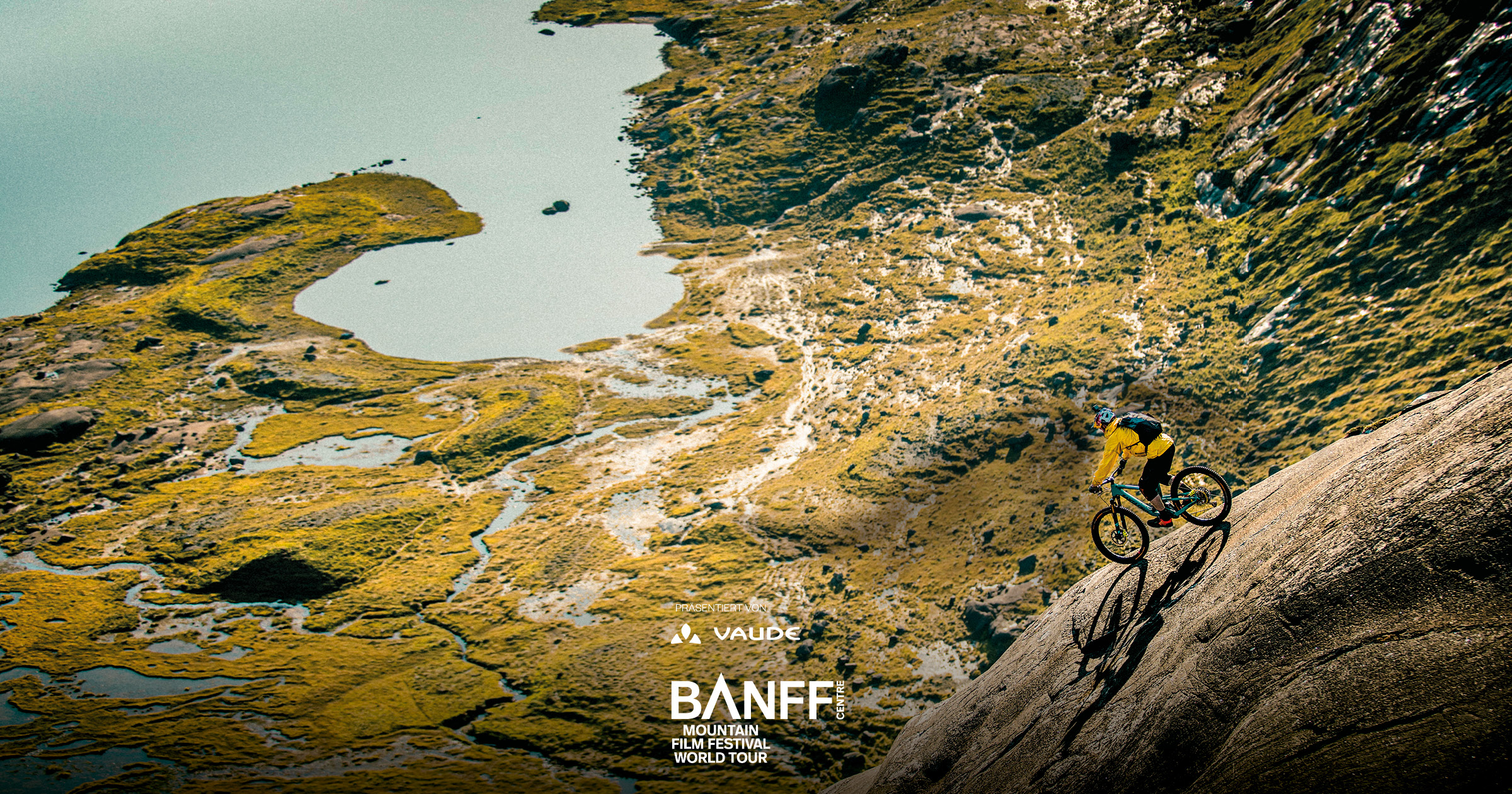 Raw Adventure
Banff Centre Mountain Film Festival 2022
Added adventure for good measure. Included in the program is the chase for a MTB record in Scotland, a highline project at lofty heights, a stand-up paddle tour on a glacier river, as well as climbing, snowboarding, skiing, and a unique form of kayaking—squirt boating!