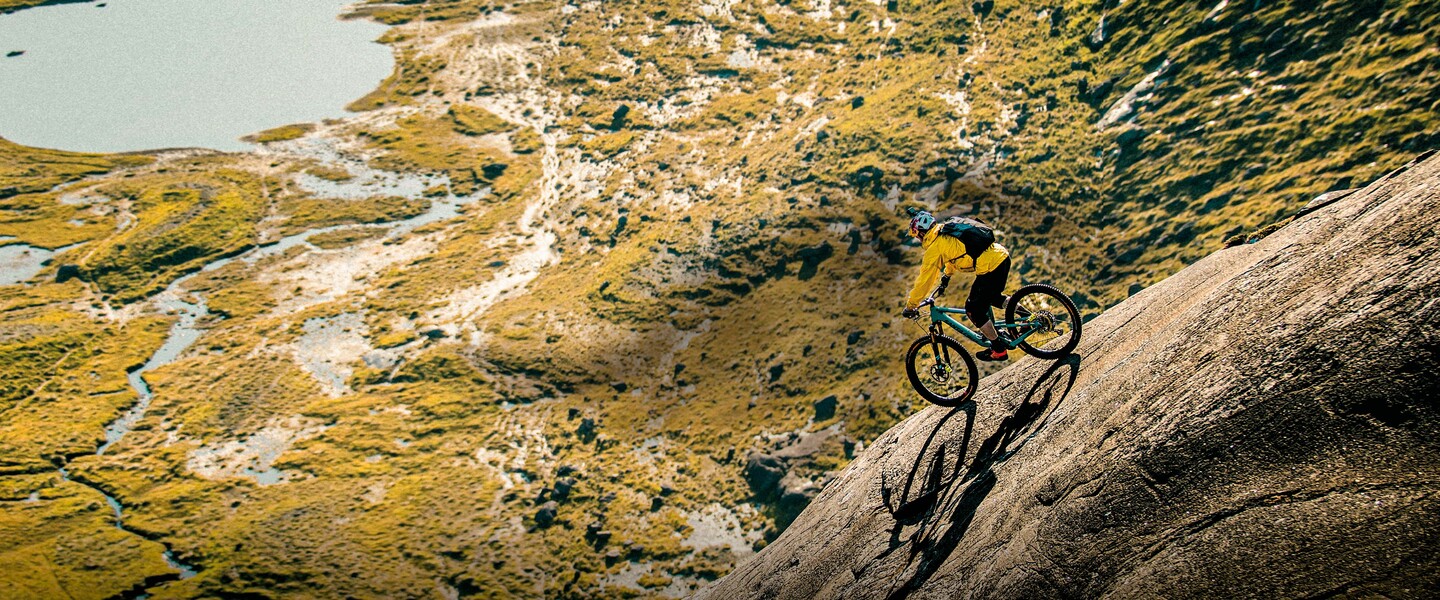 Raw Adventure
Banff Centre Mountain Film Festival 2022
Added adventure for good measure. Included in the program is the chase for a MTB record in Scotland, a highline project at lofty heights, a stand-up paddle tour on a glacier river, as well as climbing, snowboarding, skiing, and a unique form of kayaking—squirt boating!
The films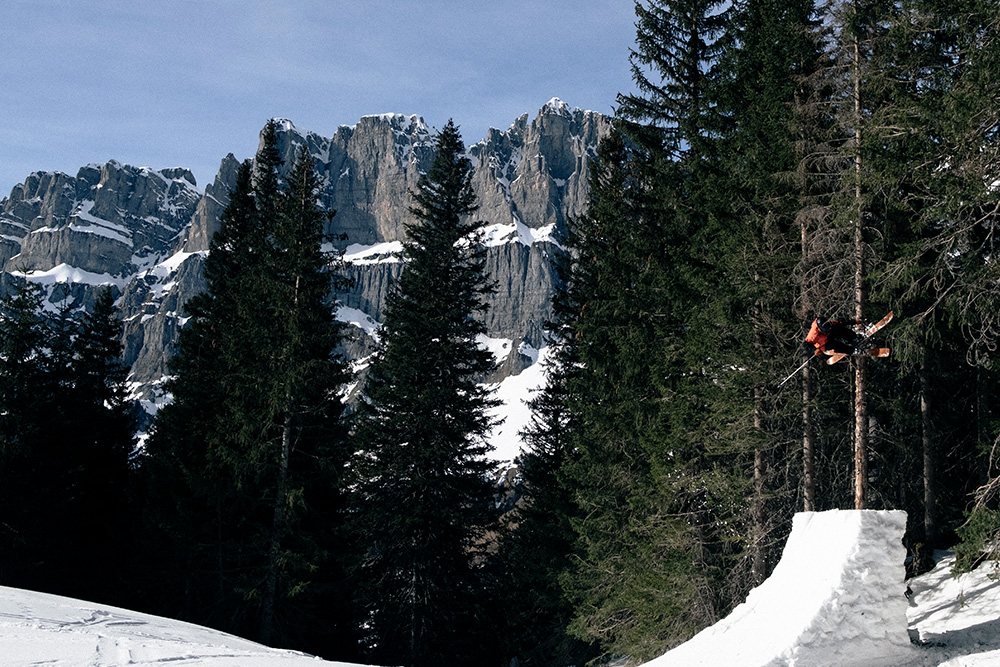 MANEUVERS
Everything is in flux. Trick skiing combines with the terrain to create an endless playground where kickers form instantly in response to the skier.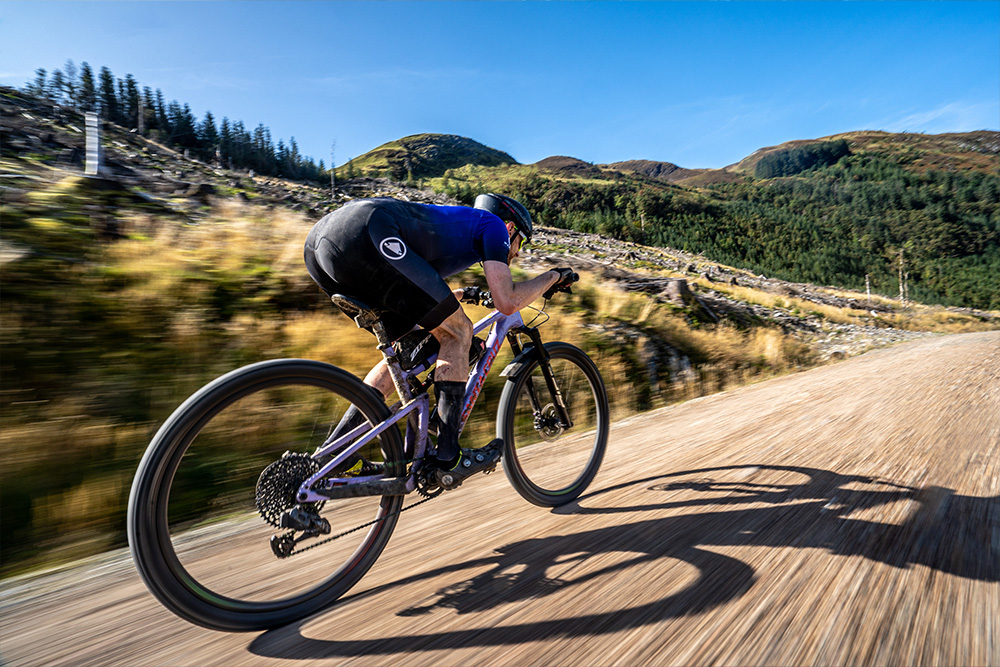 WEST HIGHLAND WAY: RAB WARDELLS'S RECORD ATTEMPT
135 kilometers through the Scottish Highlands. Mountain biker Rab Wardell wants to cycle the famous West Highland Way in under 9 hours 28 minutes.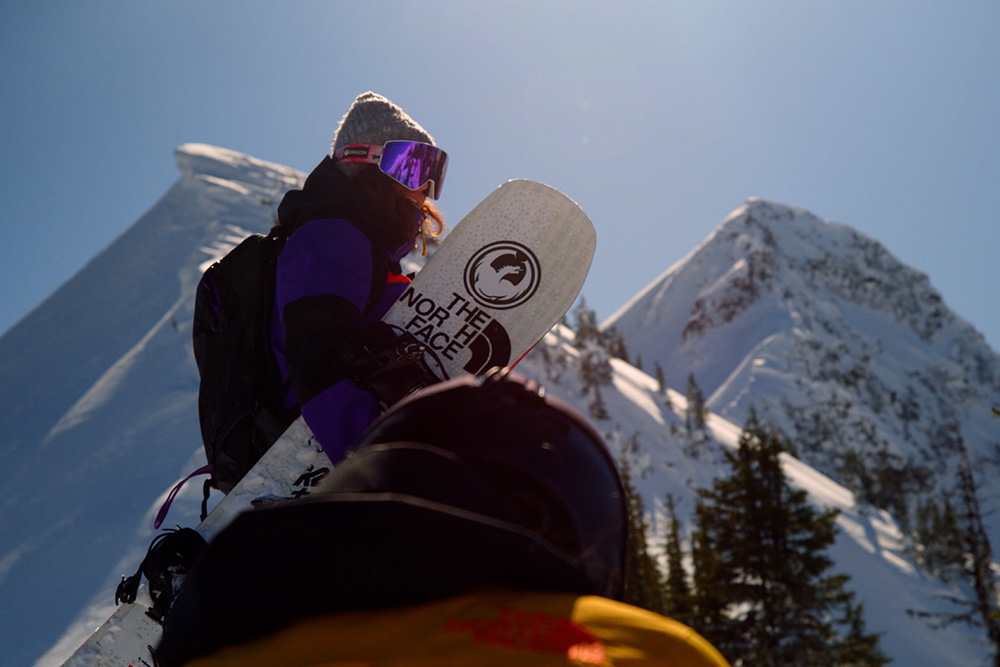 FACETS
Jess Kimura, Leanne Pelosi, Marion Haerty, Mary Rand, and Amanda Hankison push the limits of snowboarding and are role models for the next generation.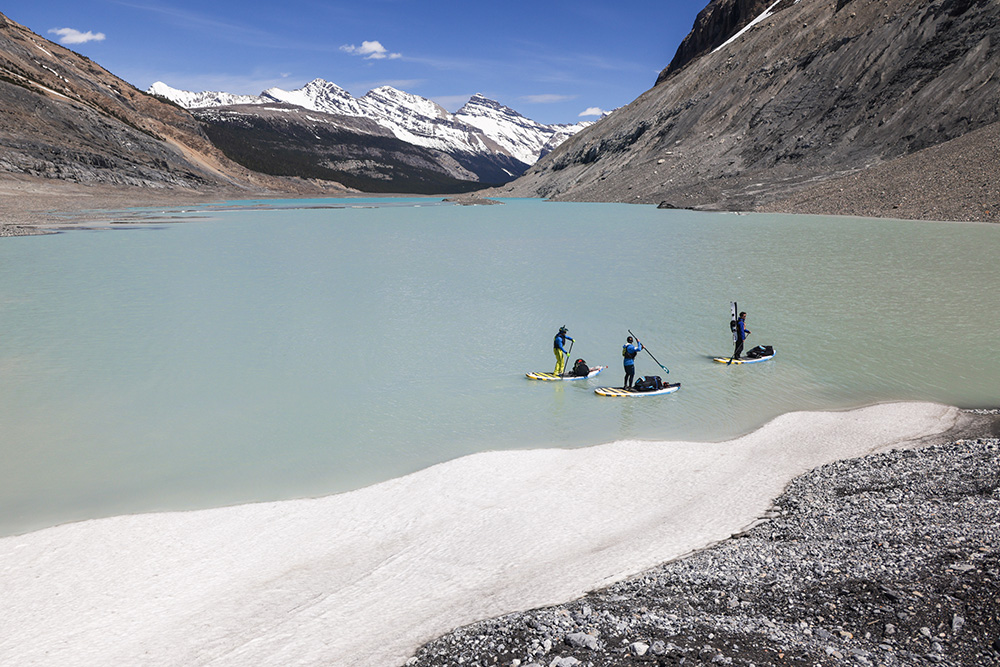 P3
Three friends from Canmore float down the upper reaches of the North Saskatchewan River, one of Canada's longest rivers, on a stand-up paddleboard.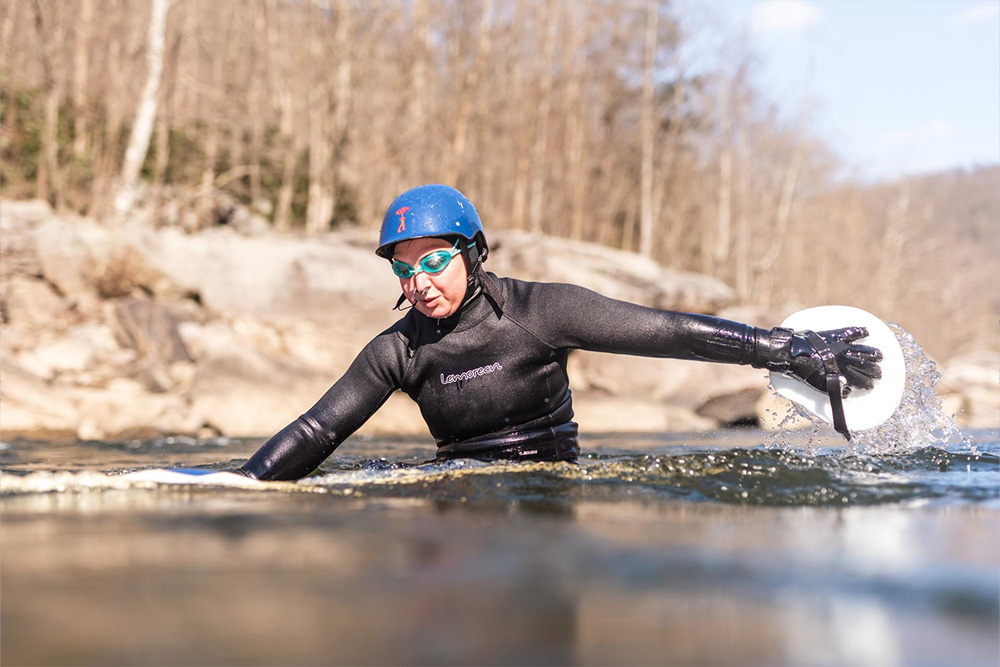 THE MYSTERY
This film answers a weird question: what actually is squirt boating? Those who already know may sit back comfortably; all others, listen up!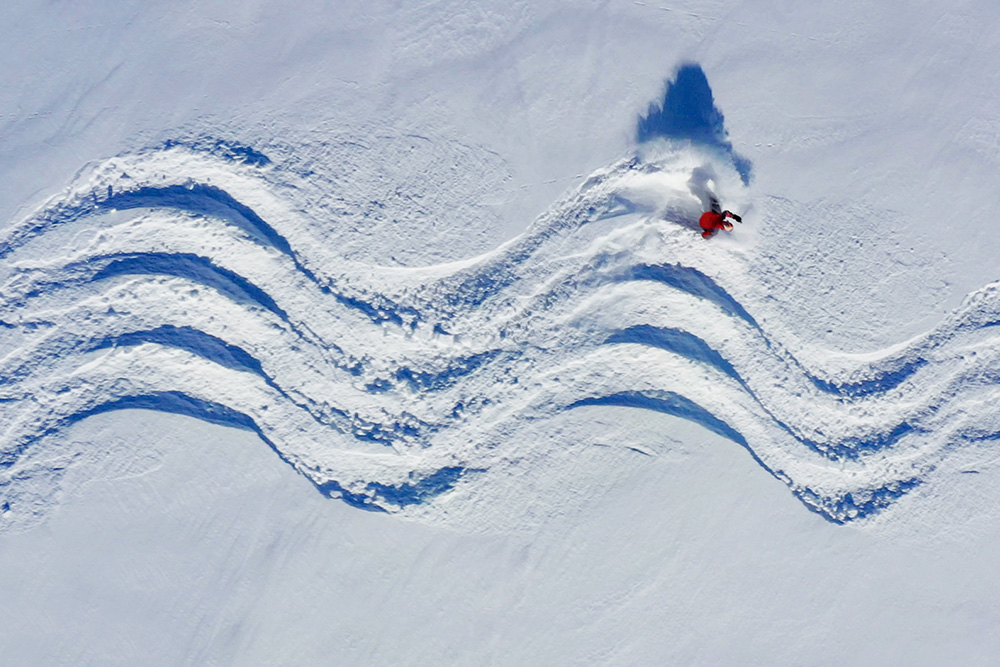 THE FARMER
David Van Dame, aka 'The Farmer', has been making laps on Alta's ski lifts for 47 years, leaving his distinctive tracks on every slope.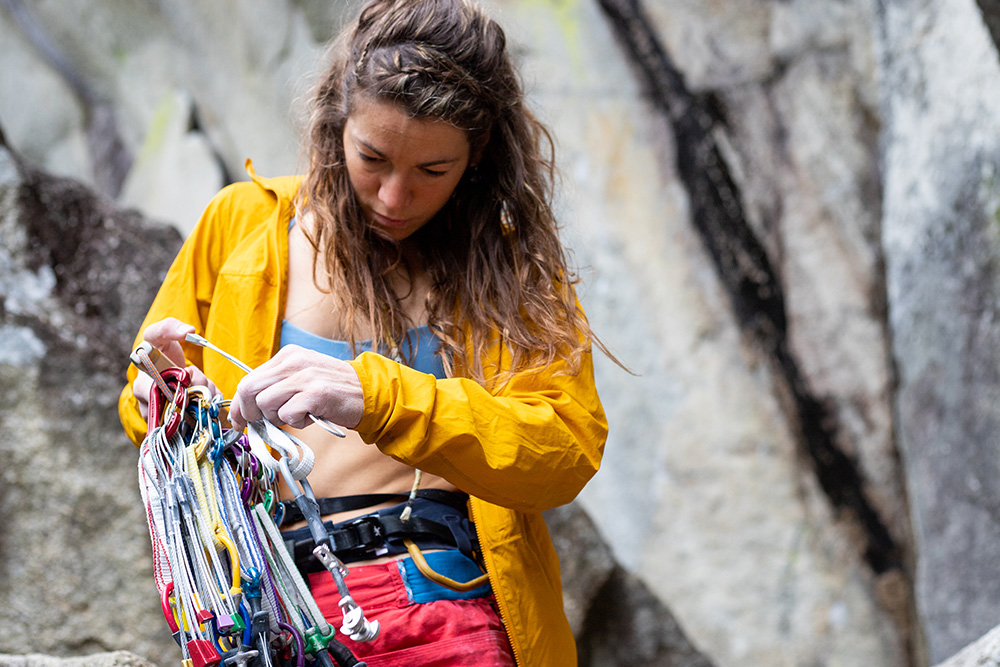 EM
Canadian Emilie Pellerin is a first-rate onsight climber, taking on her biggest challenge yet with La Zébrée, an overhanging crack climb in Quebec.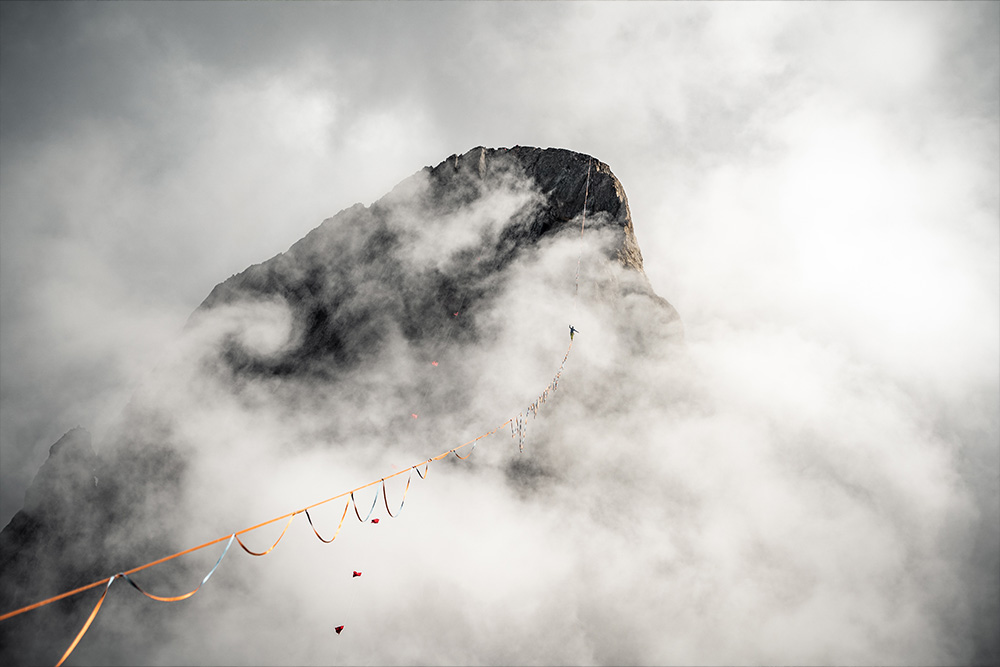 ARVES_EN_CIEL
A 480m-long highline between the Aiguilles d'Arves would be a dream come true for alpinists and highliners Camille Le Guellaut and Antoine Crétinon.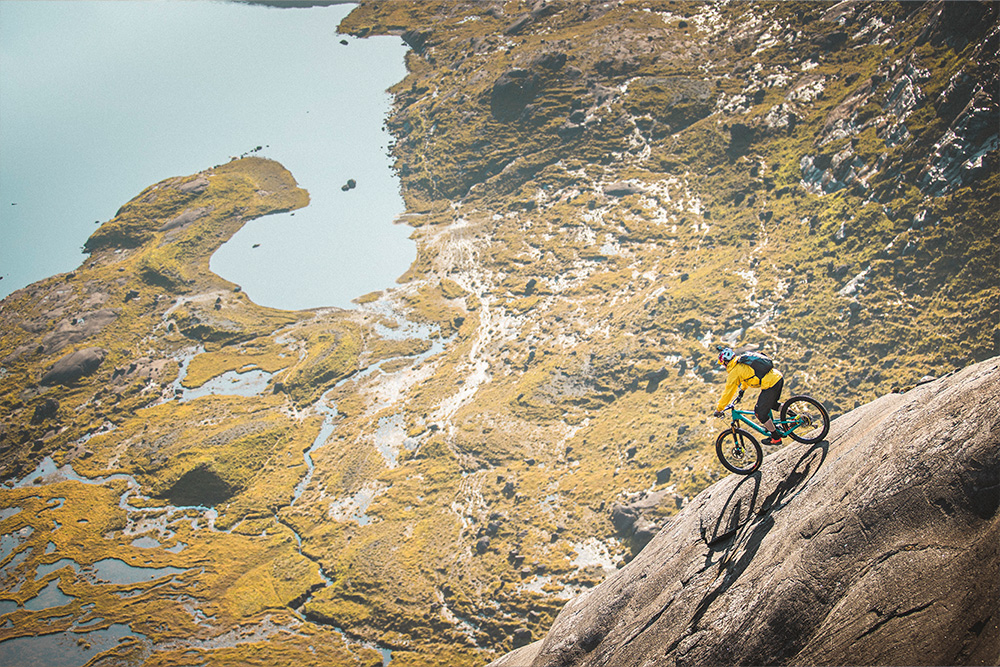 THE SLABS
Trial biker Danny MacAskill tests his skills on the Isle of Skye at the famous Dubh Slabs. The moderate climbing area is a true downhill challenge..
Duration: 115 mins
Subtitles available in German and English
Available until 31.12.2022
Suitable without age restrictions (acc. to FSK)
More Banff...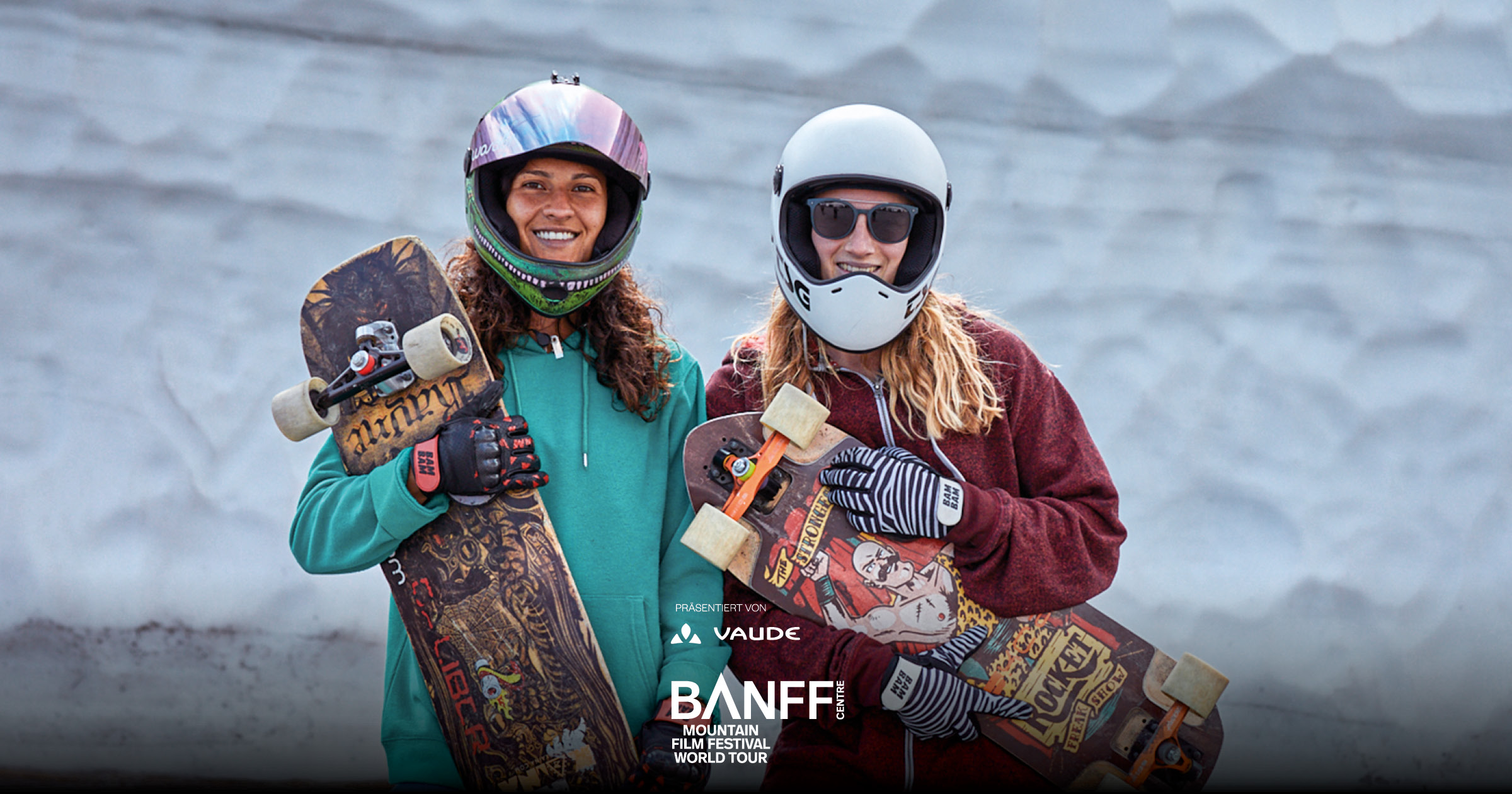 Wild Women
Banff Centre Mountain Film Festival 2022
Women go full throttle—longboarding, biking, climbing, BASE jumping, and cliff diving in freezing temperatures. At the center of this all-female program is 'Learning to Drown', the portrait of snowboarder Jess Kimura.